Studio: Pride Studios
Actors: Aston Springs, Ace Era, Lex Sabre, Ceasar Ventura, Adrian Suarez, Pheonix Fellington, Max Konnor, Alexander Garrett
Director: Gio Caruso
Running Time: 01:49:36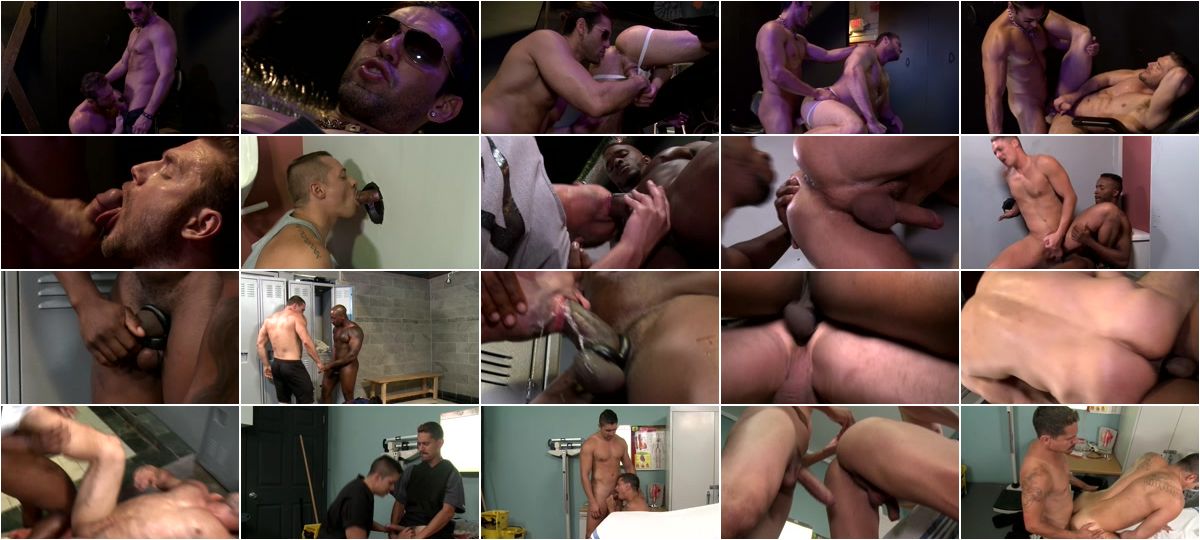 Description:
Ace Era is standing alone wearing a pair of boots and a jockstrap waiting for some action in the sex club playroom. Alexander Garrett walks in and gets a deep sloppy BJ. Aston Springs is in the bathroom hoping for some big cock action via the local glory hole when Phoenix Fellington walks into the stall. As Aston looks through the glory hole his heart skips a beat when he sees the size of the cock on the other side. Max Konnor comes into the locker room after his workout and as he undresses for the shower he discovers he left his cock-ring in his warm-up jacket. Once it is on, he gets very hard and his huge cock is throbbing as he strokes it. Just then Ceasar Ventura walks into the locker and starts worshiping Max's huge cock. Realizing he's all alone in the exam room, Lex Sabre starts to stroke his hard cock through his uniform when Adrian Suarez, who is a cleaning person, comes into the room. Instead of leaving, he goes over to Lex and starts sucking his cock.