Studio: Edward James Productions
Actors: King Joker, King Baee, Jaylen Rebel, Blaisen Shon, Hakunabad, Sleepy Reed, Unlimited Creamz
Running Time: 01:28:56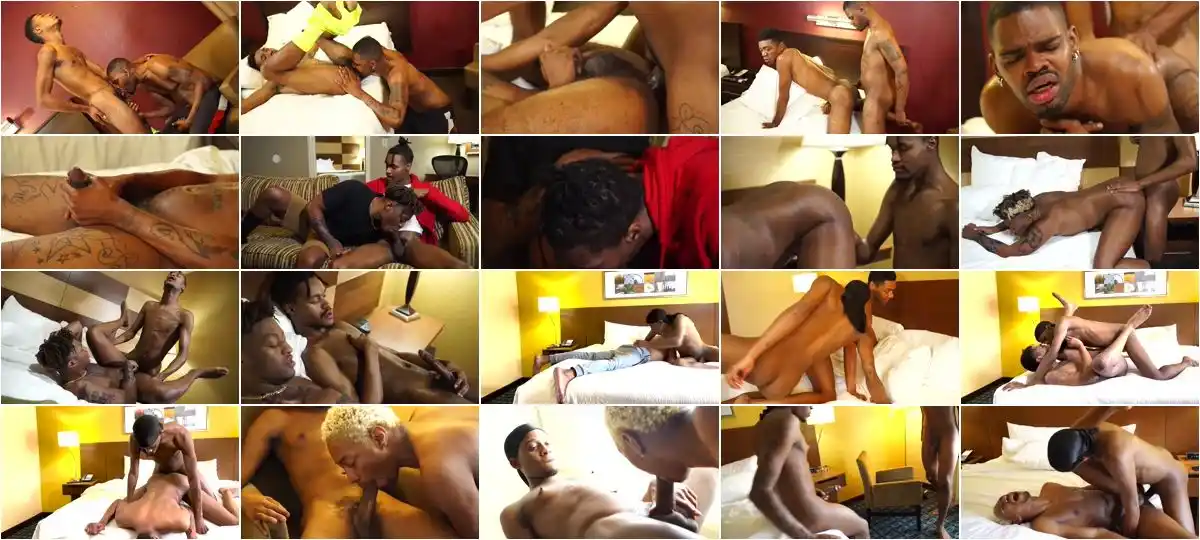 Description:
Sleepy Reed and Unlimited Creamz talk about how difficult it is to get a fan content account up and running, but they don't have any trouble getting each other up for an Edward James camera in Only Black Fans. Jaylen Rebel is a rising star in the adult entertainment industry and finally gets a chance to sit down with the legendary Hakunabad. Jaylen's attention is quickly aroused when Hakunabad begins describing some of the erotic situations he's recently found himself in on his fan site. As the conversation gets hotter, Jaylen and Hakunabad can't help but smile and eye one another flirtatiously.