Studio: Southern Strokes
Actors: Gael Macias, Rene Sava, Jan Blatnik, Milan Neros, Lucas Andrades, Paul Mason
Director:
Running Time: 01:15:30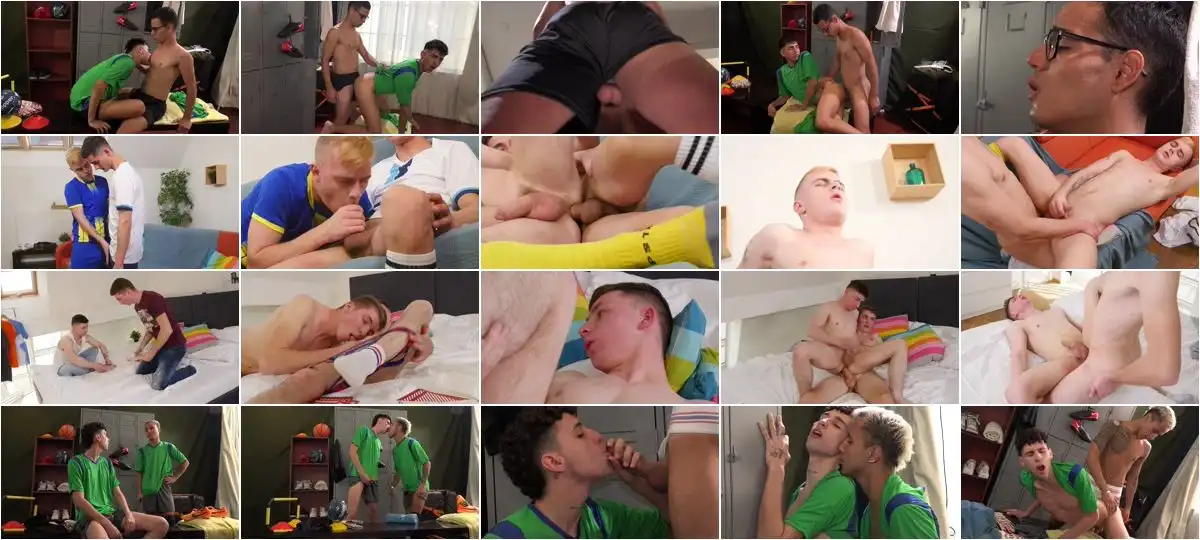 Description:
It was just another day when Felix walked into the locker room, but he could see that Rene wasn't doing so well. He must have hurt his thigh and was trying to massage it himself. Felix knew that wasn't helping, so he reached down and started rubbing it for him. It had been a long practice, and neither Alan nor Jamie could wait to get home and fuck before Jamie's parents got home. They'd been flirting all season, but now with the house being empty, they knew it was now or never. Paul's teammate, Cal, is staying over while his dad is on a trip. They were bored and suggested a card game of strip split. Paul had no idea that he would get hard watching Cal lose, but that's what happened. Maybe it was the game that made him super horny, but Lucas couldn't wait to get home and jerk off. That was the plan until Gael came into the locker room. They had a quick conversation, and before they knew it, Lucas was rubbing Gael's cock through his shorts. Enjoy Perve Over My Mate 2.