Studio: Pride Studios
Actors: Joel Someone, Tyler Saint, Musclebear Montreal, Thor Buckner, Armando De Armas, Scott DeMarco, Sean Duran
Director: Gio Caruso
Running Time: 01:31:35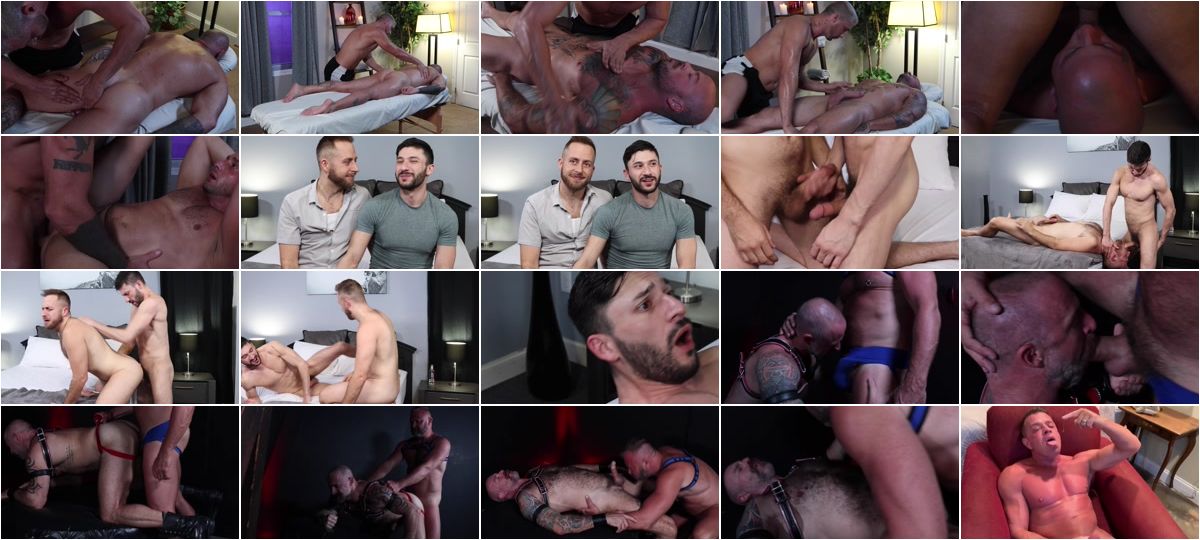 Description:
Armando De Armas receives the hot tattooed client Sean Duran for a deep hard massage, but of course a massage like that lights up their desire for a kind of massage that he can only satisfy by putting his client's cock deep in his ass. Join Joel Someone and Scott Demarco in their first scene together. They have great energy together that translates to their pre-sex interview as well as in their hot sex scene. Strap in for some sweaty good times. Musclebear Montreal and Thor Buckner roughly kiss and it doesn't take long for them to rub each other's crotch. Musclebear takes out Thor's dick from his jock strap and deepthroats it! Tyler Saint stroking his big cock in the comfort of his home.