Studio: Nasty Daddy
Actors: Joel Someone, Ryan Sebastian, Derek Kage, Lawson James, Max Sargent, Drew Sebastian, Adrian West
Director: Anthony Duran, Jasun Mark
Running Time: 01:35:31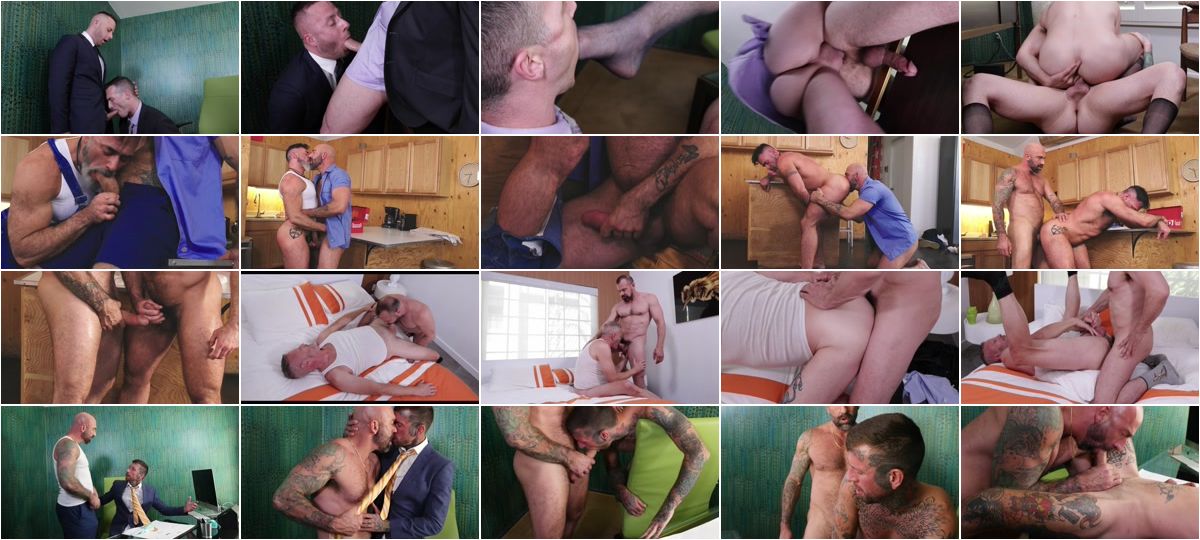 Description:
He's mad as hell and he's not gonna take it anymore. Drew Sebastian has had it with his asshole boss, one of the unnamed Power Suits upstairs at the company where he works. After being passed up for a promotion again, Drew vents to his buddy Lawson James about how he'd exact his revenge on the CEO and all the suits who've held him back too long. "I'm gonna make them all suck my dick," Drew tells him. It's time for the working man to end up on top.