Studio: Kinky Hardcore Twinks
Actors: Master Aaron, Clyde Walton, Sam Syron, Ethan White, Casper Ellis
Director:
Running Time: 01:33:58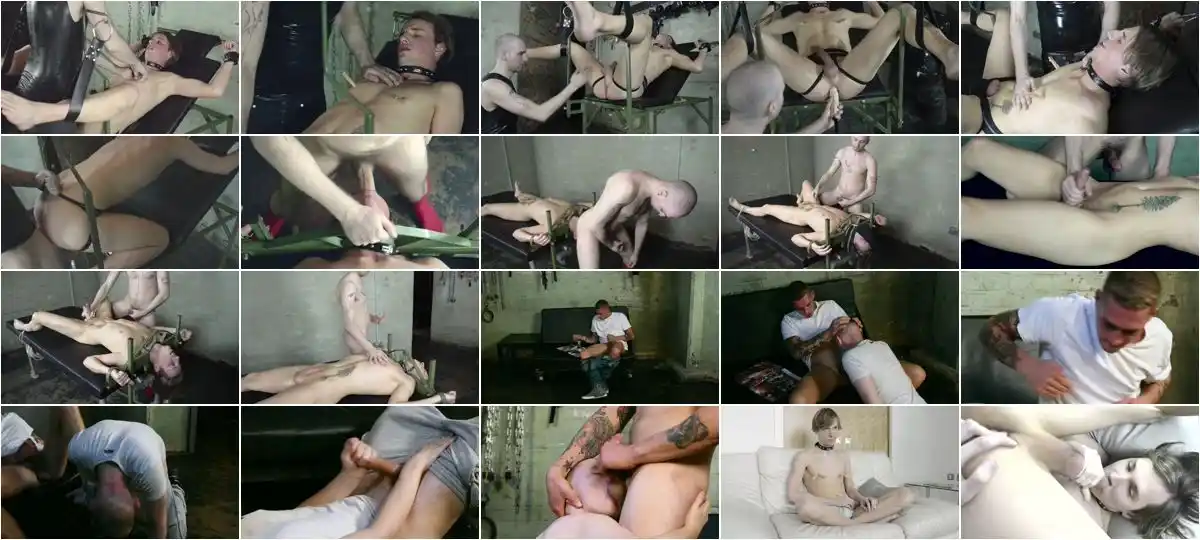 Description:
There are some very good boys in the world but what fun do they bring to the party? Better by far are the naughty boys, who are always in need of a good punishment. That,s definitely the proviso in this epic offering from Kinky Hardcore Twinks, featuring a collection of bad boys who love nothing better than being put in their place by Master Aaron. What's more, he relishes the prospect; taking them in hand at every opportunity, and making sure that they know exactly who's in charge. Indeed, they're soon feeling the full weight of his authority on their sweet little butts; whilst their throats take the full of every inch of their master's hard dick. All of which quickly results in these lads getting a much-deserved reward of cum in Punished Boys.