Studio: Nasty Daddy
Actors: Cain Marko, Dale Savage, Michael Roman, Dolf Dietrich, Drew Sebastian, Brian Bonds, Jake Morgan
Director: Anthony Duran, Trenton Ducati
Running Time: 00:55:45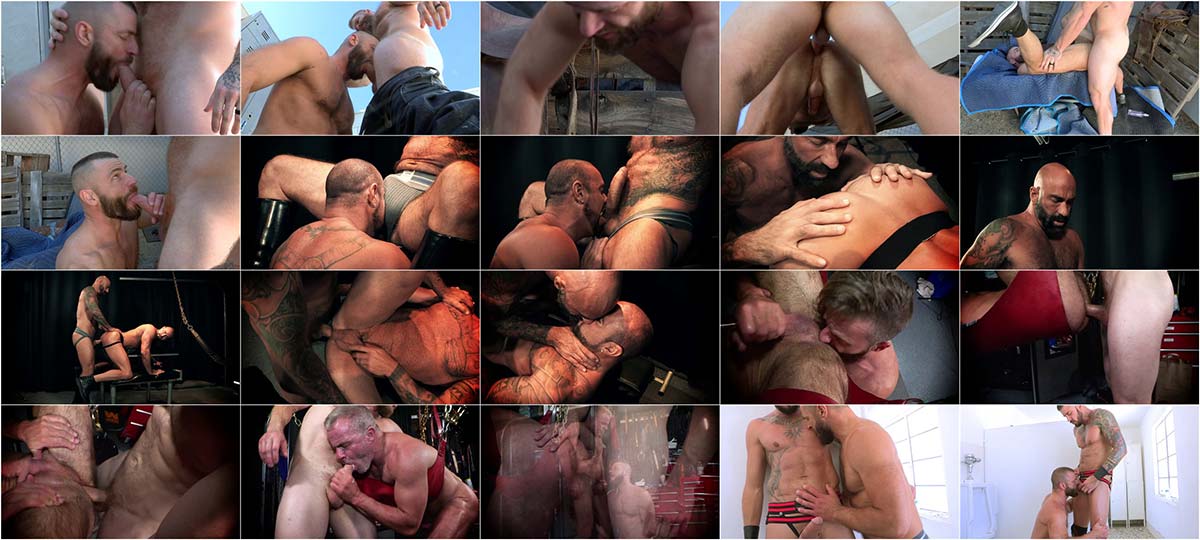 Description:
In Nasty Daddy's Raw, big and meaty red bear Cain Marko throws Jake Morgan up against the lockers just around the corner from the construction site where they work. "You want that big ginger dick," Cain asks before sliding into Jake's hole. "Oh yeah, pig, all the fucking way in." Drew Sebastian takes Michael Roman to his limit and beyond. Scruffy Brian Bonds has dirty daddy Dale Savage in his sling, playing with his hole. Brian inserts a sounding rod into his piss hole and Dale helps him work it. Dale loves getting fucked in the sling. Jake and Dolf Dietrich get into the men's room and right away their dicks are hard and Jake is down on his knees sucking Dolf's big hard dick.