Studio: Active Duty
Actors: Julian Brady, Ryan Jordan, Chris White, Blain O'connor, Kyler Drayke, Prince Reign, Finn August
Director: Major Wood, Conrad Parker, Private Parker
Running Time: 02:08:29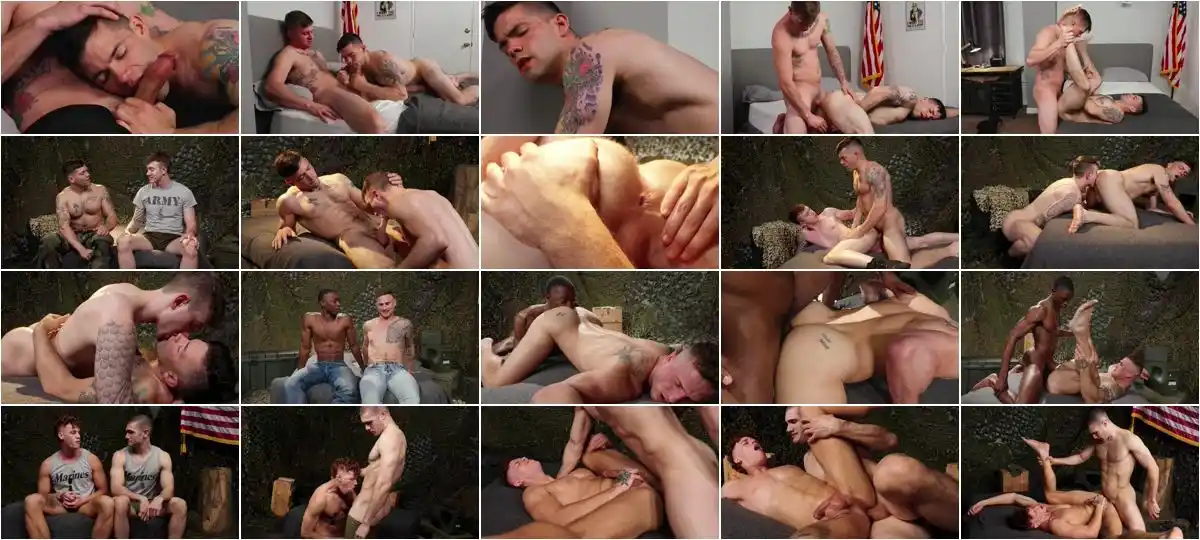 Description:
Brunette stud Ryan Jordan fucks tattooed hunk Julian Brady until he shoots out a big load! You won't want to miss this hot new Active Duty scene! Finn August needs a big, strong man to show him the ropes, and Julian Brady is happy to do so in this steamy scene. Blain O'Connor knows all about the sexy military guys near the studio. When he talks to Prince Reign about them, things get steamy and one thing leads to another. Stud Kyler Drayke deep dicks handsome ginger Chris White!