Studio: Masqulin
Actors: Paul Canon, Calvin Banks, Pierce Paris, Ricky Larkin, Michael DelRay, Jack Hunter, Draven Navarro, JJ Knight
Running Time: 01:58:54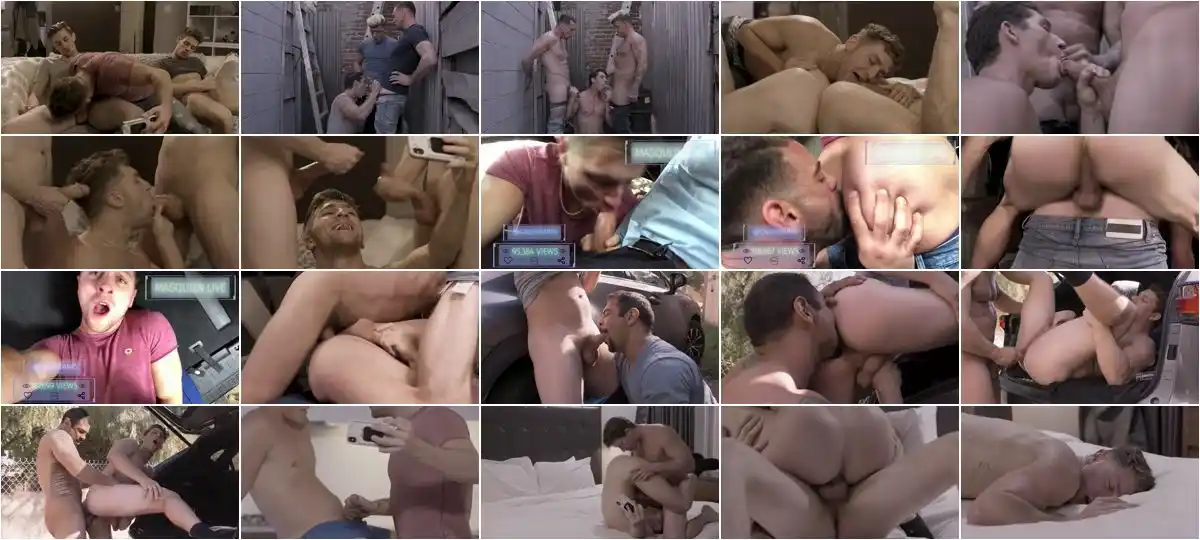 Description:
The Social Pressure is on! Influencers Calvin Banks and Paul Cannon go beyond their sexual limits as they compete in the hottest online challenges: Round 1: Blow 2 strangers at once within an hour. Round 2: Bottom for a Daddy in public. Final Round: The rivalry climaxes. It's Calvin VS. Paul in the Edge Challenge Showdown! Whoever cums first, you win! Hit that Like button!