Studio: Raging Bulls
Actors: Adrian Adams, Tony Cumbo, Klaidus, Valentin Alsina, Cristian Torrent, Jake Bolton, Alex Marte, Alec Hill, Matt Richie, Alan Knight, Diego, Lucio Saints, Ulysses Moretti
Running Time: 01:53:24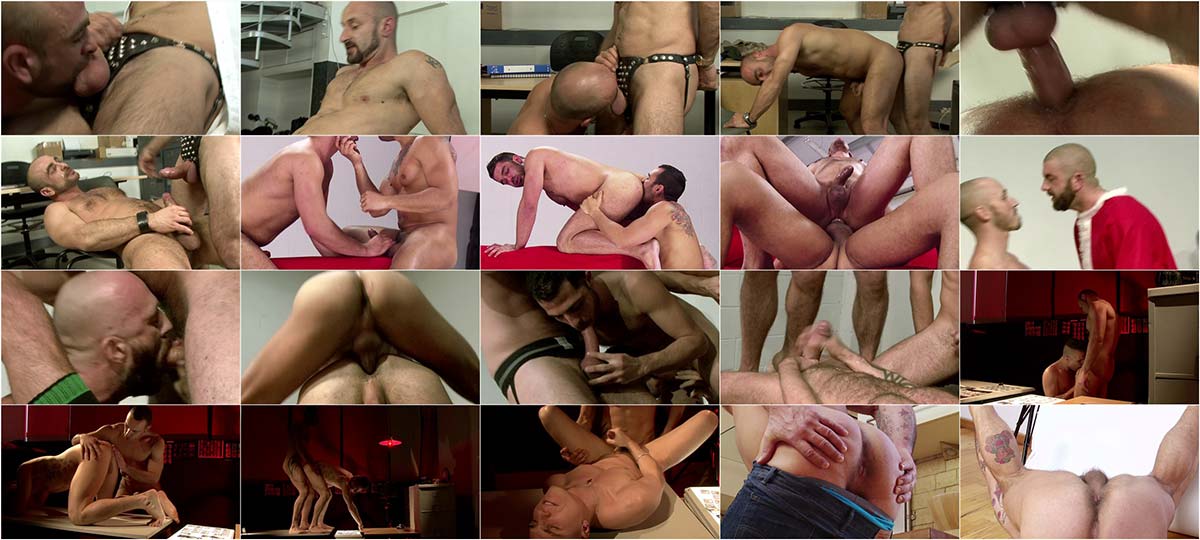 Description:
Who needs Viagra when youre surrounded by guys like Cristian Torrent, Adrian Adams and Jake Bolton? Not the fellas in this glorious cock-crazed frenzy, thats for sure and no wonder given the kind of equipment that theyve all got to give and receive in equal measure. Little wonder that, just as the title suggests, theyre stiff in no time; savouring every aching inch of hard flesh on offer, as they suck and fuck like the animals they were always meant to be. No question about it, fans of real men are gonna be in ecstasy as these lads fornicate like whores for everyones pleasure, engaging in the kind of wild, sweaty sex that the guys at Raging Bull produce so adeptly. All topped off with lashings of sticky, pent-up spunk!