Studio: Pride Studios
Actors: Angel Alden, Adrian Rose, Johnny Hunter, Justin Eros, Musclebear Montreal, Alex Tikas, Kyle Hart, Dustin Steele
Director: Gio Caruso
Running Time: 01:47:19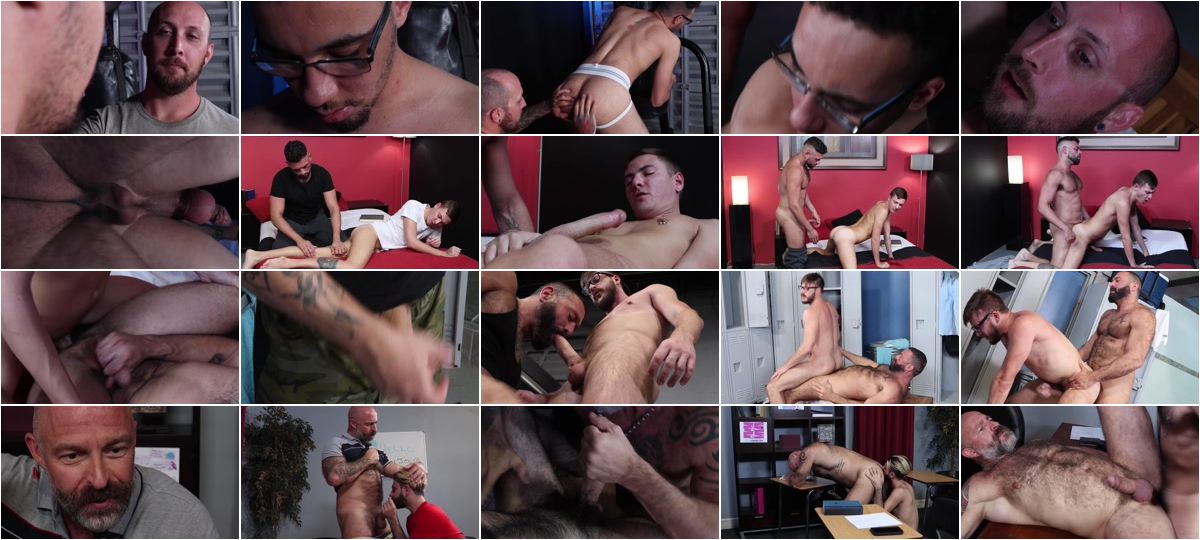 Description:
Dustin Steele trains his stepson Angel Alden boxing. Soon he comes to understand that he wants to learn to fight because people are giving him a hard time for being gay and then decides to have sexual training as well. Johnny Hunter has a very tense leg and his stepfather, Justin Eros offers to massage it to help him relax. Things escalate in a hot wave of sexual energy and the tension becomes sexual more than muscular. Before long they are both naked and having sex that will leave both of them stress free for a long time.Alex Tikas catches his stepson Kyle Hart smelling jockstraps. Seeing that his stepson isn't good at cleaning, Alex is curious what Kyle is good at. Stepdad Musclebear Montreal helps Adrian Rose with some lessons in French. As a thank you for the help, Musclebear gets his cock sucked by Adrian. Musclebear soon gets his ass licked, then fucked by Adrian.