Studio: Bareback Network
Actors: Jesse Stone, Trent Marx, Shae Reynolds, Johnny Ford, Jesse Zeppelin, Myles Landon, Jack Bailey
Running Time: 02:21:42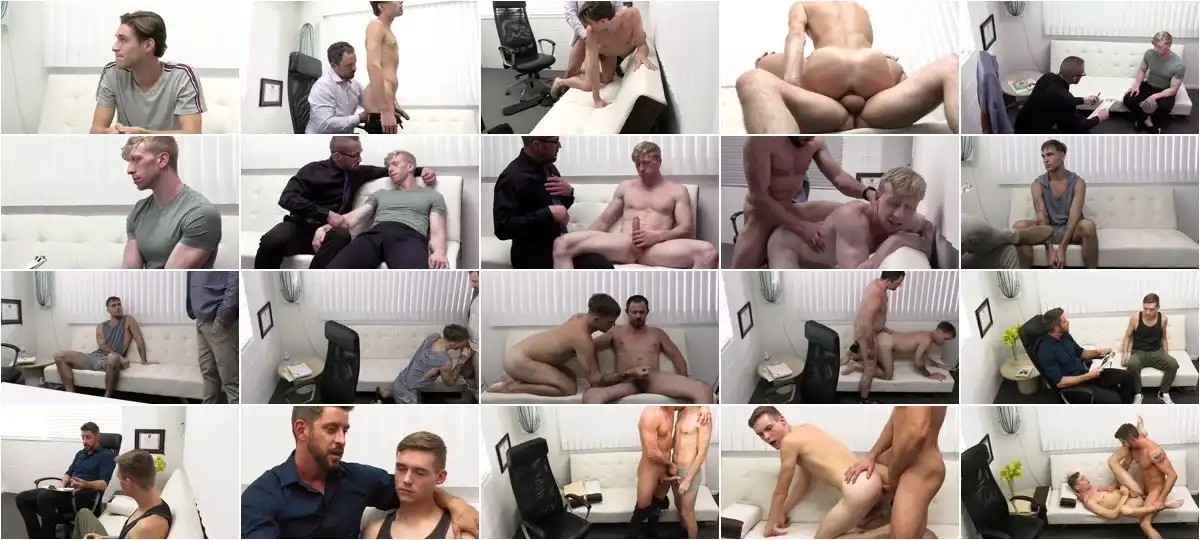 Description:
In Therapy Dick, patients work through their problems with a kind but tough relationship expert, who uses role-play, behavioral therapy, and other methods to deepen paternal and fraternal bonds. Our therapists help patients work through their issues with a problem solving approach that never fails – dick.Dr. Jesse Zeppelin is in session with Shae Reynolds who hasn't been making much progress. Dr. Zeppelin suggest they try a new form of therapy called "bodywork psychology" which entails the good Doctor touching different parts of Shae's body…Shae is so receptive to this therapeutic technique that he opens himself completely and experiences with a real breakthrough. Jessie Stone visits therapist Dr. Myles Landon and confesses that he's been having inappropriate fantasies about his stepdad. Dr. Landon suggests they do a little role playing, so he can finally act out all these fantasies and get them out of this system before moving on. In the end, we're not sure who benefited more than this session… young Jesse or his naughty doctor.Trent Marx visits his therapist Dr. Jesse Zeppelin to try and work out some issues he has with his father. Dr. Zeppelin proposes that some role playing exercises may help Trent get in touch with what's really bother him. Turns out Trent wants to have a deep connection with his dad, and he chooses to do this by sucking on Dr. Zeppelin's hard cock. Jack Bailey pays a visit to his therapist Dr. Johnny Ford to discuss his relationship with his dad, Jack wants to find a deeper connection with his father, so Dr. Ford acts as Jack's father to allow Jack to tell his dad exactly how he feels. When Jack reveals he wants the relationship to be sexual, Dr. Ford indulges the young man and pounds his tight hole.