Studio: Pride Studios
Actors: Ceasar Camaro, Dax Carter, Jay Donahue, Jay Alexander, Chandler Scott, Solomon Aspen, Max Sargent, John Magnum
Running Time: 01:39:22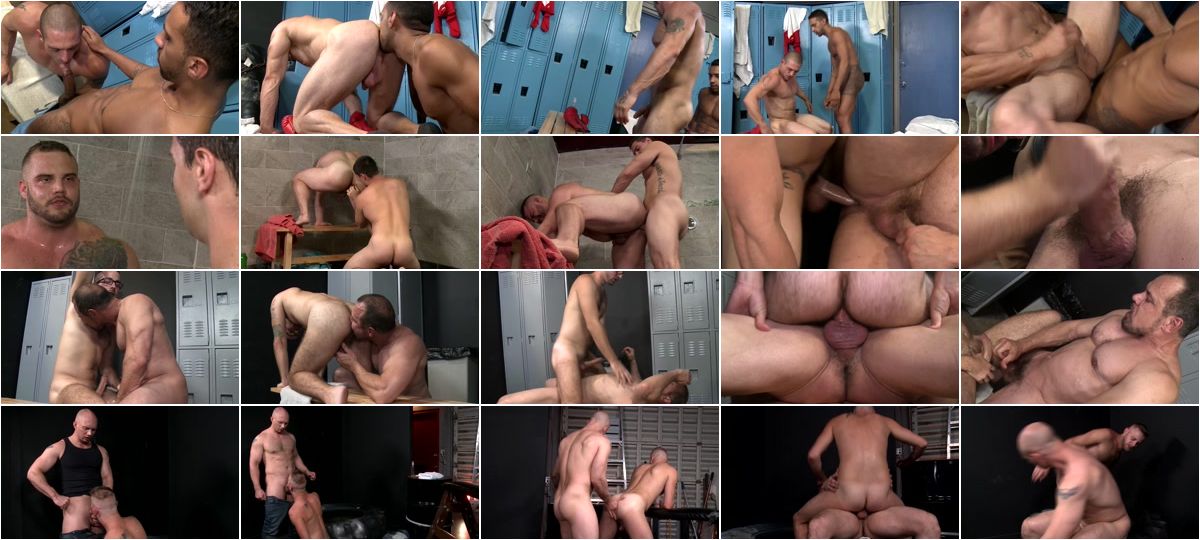 Description:
Ceasar Camaro has Jay Alexander pull his cock out and once he sees how Thick & Meaty it is he drops to his knees and starts sucking it. Dax Carter is taking a shower at the gym when Aspen walks in. He talks about how huge his muscles are and Dax replies that Aspen's cock is equally as impressive as it is. He wants to see it closer, so he drops on his knees and starts sucking him.Jay Donahue is bummed out about his gym session. When Max Sargent learns that he is into men, he begins to hit on him. Max can't resist and slowly makes a move. John Magnum is in the playroom eagerly waiting for a submissive bottom to service his Thick & Meaty cock. Just then, Chandler Scott walks into the room and after eyeing each other, John takes control of Chandler.