Studio: Treasure Island Media
Actors: Alessio Vega, Benny Blazin, Champ Robinson, Daddy Cream, Drew Dixon, Eli Lewis, Eli Taylor, Esteban, Gian Luca, Jason Morgan, Jonah Wheeler, Justin Morgan, Madison Mack, Marco Napoli, Max Romano, Maxxie Rivers, Romeo Davis, Ryan Powers, Seth Knight, Tony Bishop, William Matthews
Director: Dice, I Que Grande, Kyle Ferris, Max Sohl, Paul Morris
Running Time: 01:37:57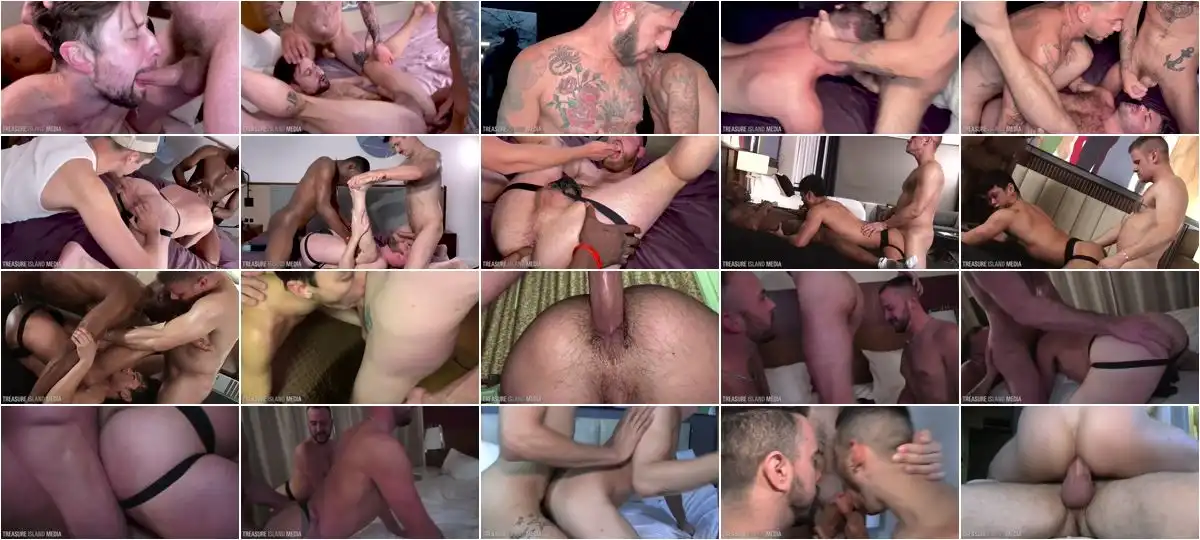 Description:
SPIT ROAST (TIMFUCK VOLUME 16) is a gut-breeding collection of 3-way spit roasting fuck scenes. The only thing that a Treasure Island Media bottom loves more than dick (besides cum!) is TWO dicks! Drew Dixon takes on Ryan Powers & Seth Knight. Max Romano whimpers while getting fucked by Romeo Davis & Daddy Cream. Madison Mack is double plowed by Benny Blazin & Jonah Wheeler. Eli Lewis is bred by Tony Bishop & Champ Robinson. Maxxie Rivers is rammed twice over by Eli Taylor & William Matthews. Horny top Marco Napoli gets to fuck both holes of The Morgan Twins. Alessio Vega is paired up with fellow uncut Latino machomen Esteban & Gian Luca. As a special bonus, we have included the classic Paul Morris scene with Moonboy getting fucked by the legendary meat of Austin Shadow & Jed Pisston. SPIT ROAST features scenes filmed all over the USA, directed by Dice, I. Que Grande, Paul Morris, Max Sohl, Scum & Kyle Ferris.