Studio: Pride Studios
Actors: Rodrigo Amor, Christian Ace, Andrew Connor, Adrian Joseph, Max Romano, Brayden Jaymes, Aaron Perez, Michael Roman
Running Time: 01:39:13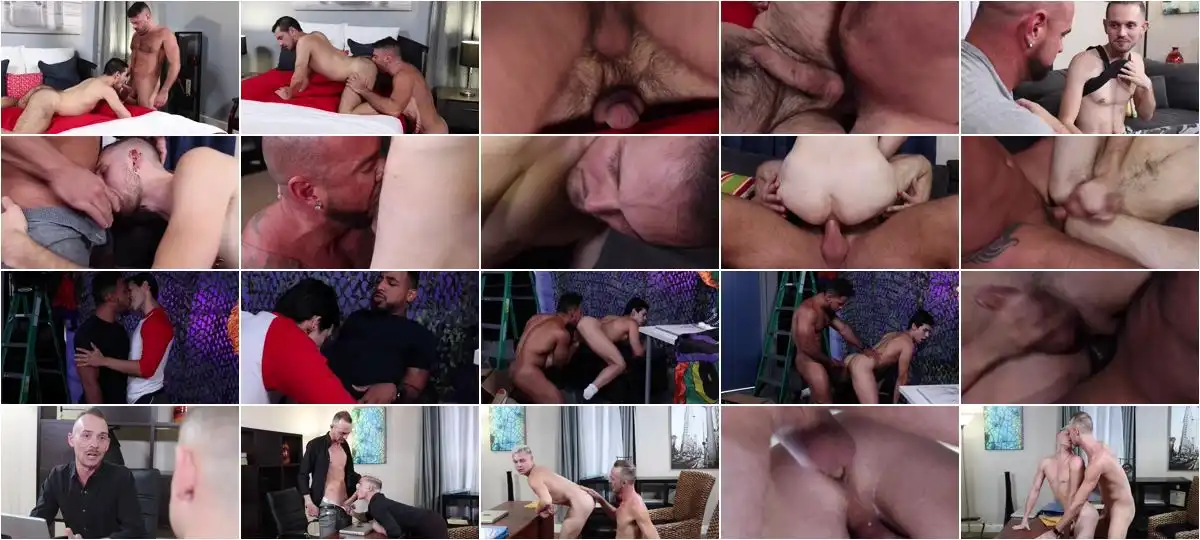 Description:
While staying at his dad's stepbrother Max Romano's place, Aiden Joseph gets reminded how much he looks like his father. But what he discovers is that Max had a big crush on his stepbro. After this compliment, Max shows Aiden his bedroom and from there it escalates quickly into Max fulfilling his fantasy. Christian Ace spends some quality time with his beefy stepdad Michael Roman and gives him an update on what he's up to lately. Christian recently got his nipples pierced. Knowing his mom wouldn't approve, he asks his stepdad for his opinion. Michael approves by playing with his stepson's sensitive nipples and reassuring him that his secret is safe along with their 'conversation'. While setting up decorations for Halloween, step son Aaron Perez finds gay porn open on Rodrigo Amor's computer. To keep it between themselves Rodrigo and Aaron suck cock and fuck. Come see what happens when Andrew Connor opens up to his step dad Brayden St Jaymes in Tricked Or Treated?