Studio: Bareback Assault
Actors: John Benner, Javi Garcia, Dick Aprillo, David Finn, Max Alonso, Joe Bexter, Chad Brock, Max Cameron, Chris Tee, Alex Mason, Sam Crockett
Running Time: 01:56:24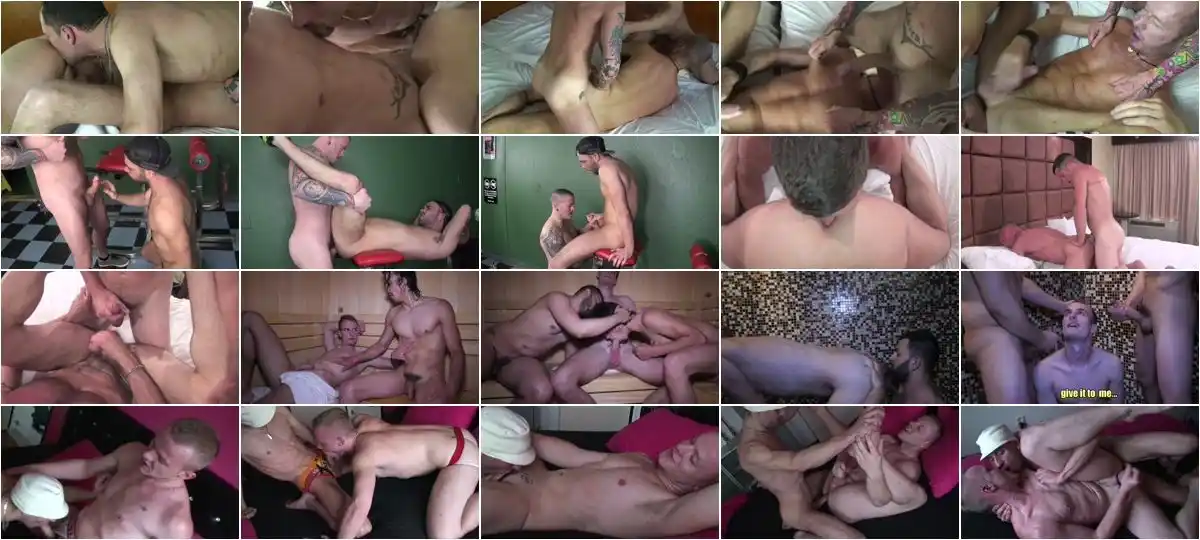 Description:
Fun with another horny guy is good, of course, but when you add in another the enjoyment gets even more intense as the lads in this escapade from Bareback Assault very quickly discover when given the chance to fulfil their horniest fantasies. Whats more, they dont hold back for a second when given the opportunity; and before you know it theyre out of their clothes and exploring every inch of each others bodies to maximum effect. Whats more, without so much as a condom in sight you can rest assured that the pleasure is all the more intense. In short, its got all the making of a top-notch triple rapture fuck-fest, just as the title implies; with a wanton explosion of pent-up spunk serving as a very fitting crescendo!