Studio: Trailer Trash Boys
Actors: Jacob Peterson, Donnie Argento, Jack Dyer, Jack Dixon, Tryp Bates, Devin Franco, Myles Landon, Drew Sebastian
Director: Anthony Duran, Trenton Ducati
Running Time: 01:12:45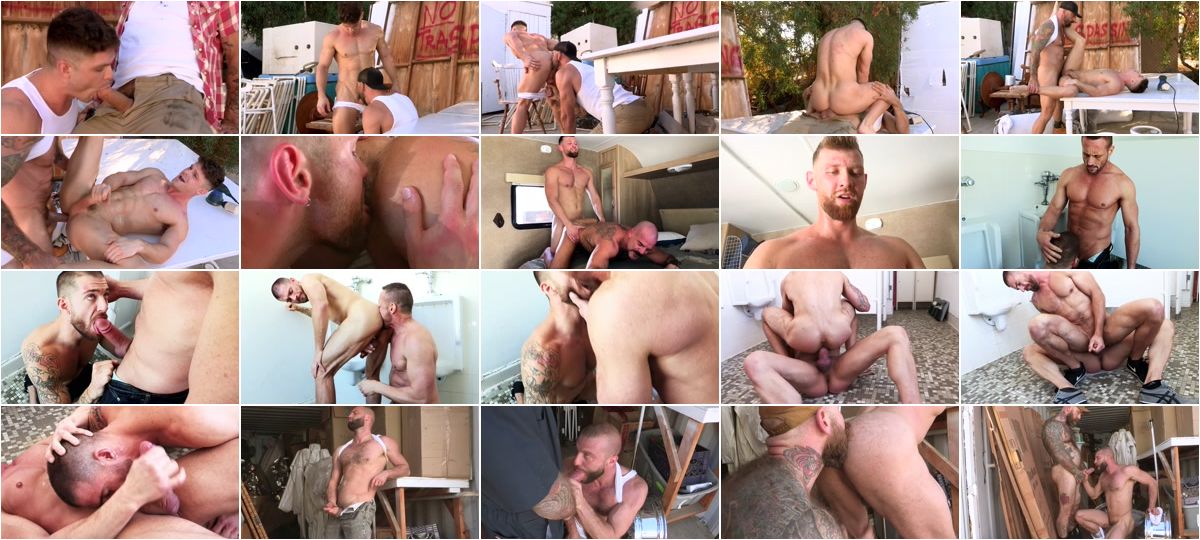 Description:
Y'all just don't know the trouble we get into here at Lot 45. Us Trailer Park Boys can be a rowdy bunch. We work hard, we play hard, and we get hard. And buddy, when one of them guys gets a hard-on, well it's got to go up some other guy's butt. Ain't nothing wrong with taking your buddy's dick when he needs a place to stick it. Uncle Drew and Devin are fixing to get them some beer money, but then Drew decides he'd rather fuck Devin's hole. Jacob gets his long uncut cock all up in Jack Dyer's hole. Uncle Myles spots Tryp taking a piss and, well… one look at that sweet ass and Myles is hard and Tryp knows just where to shove it. Finally Daddy Jack Dixon is having his morning beer and morning piss when he spots Donnie jerking off on the job. Well, that's gotta be punished with a big dick in ass. Just ask Uncle Drew. That's how we roll on Lot 45.