Studio: Club Inferno
Actors: Andrew Connor, Jim Fit, Apollo Fates, Wolfie Braden Shaw
Director: Tom Moore
Running Time: 01:27:56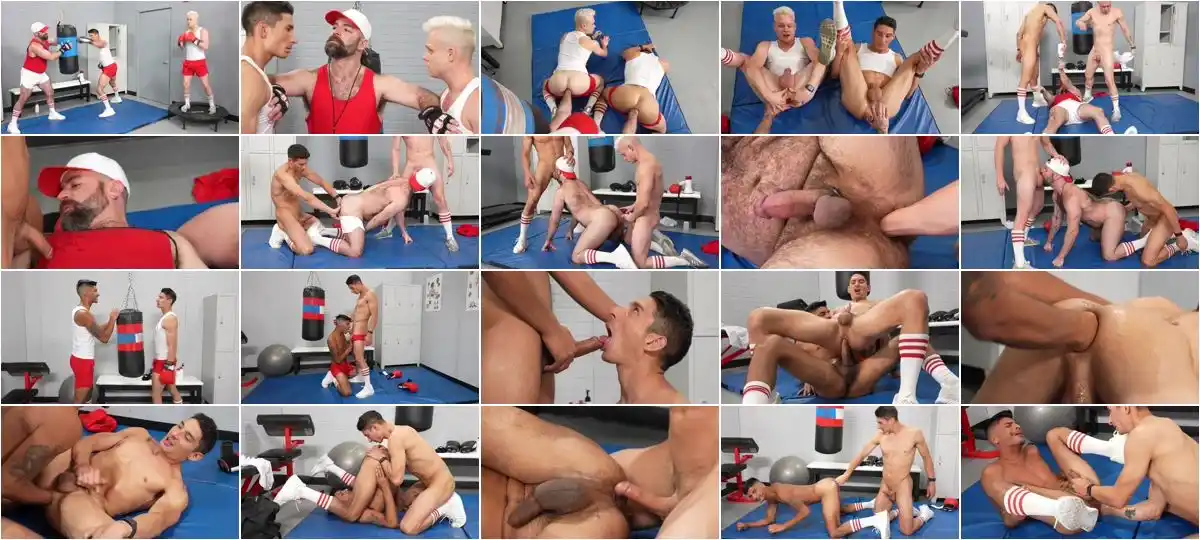 Description:
When coach Wolfie Braden Shaw needs to redirect the pent-up energy of athletes Jim Fit and Andrew Connor, the bearded trainer has his boys point their holes to the sky and take his rugged fists. The two jocks then turn the tables by barebacking and fisting Wolfie until the end of their intense hands-on training session. Later, Apollo Fates convinces Jim Fit to break the coach's rules and practice in the gym while out of uniform. The two break the rules even further by stripping down to fill Jim Fit's muscular ass and fully fist Apollo Fate's sweaty hole.