Studio: Bareback Network
Actors: Cliff Jensen, Myott Hunter, Devin Trez, Rave Hardick, Oliver Saxon, Jeremy Spreadums, AJ Sloan
Running Time: 02:21:55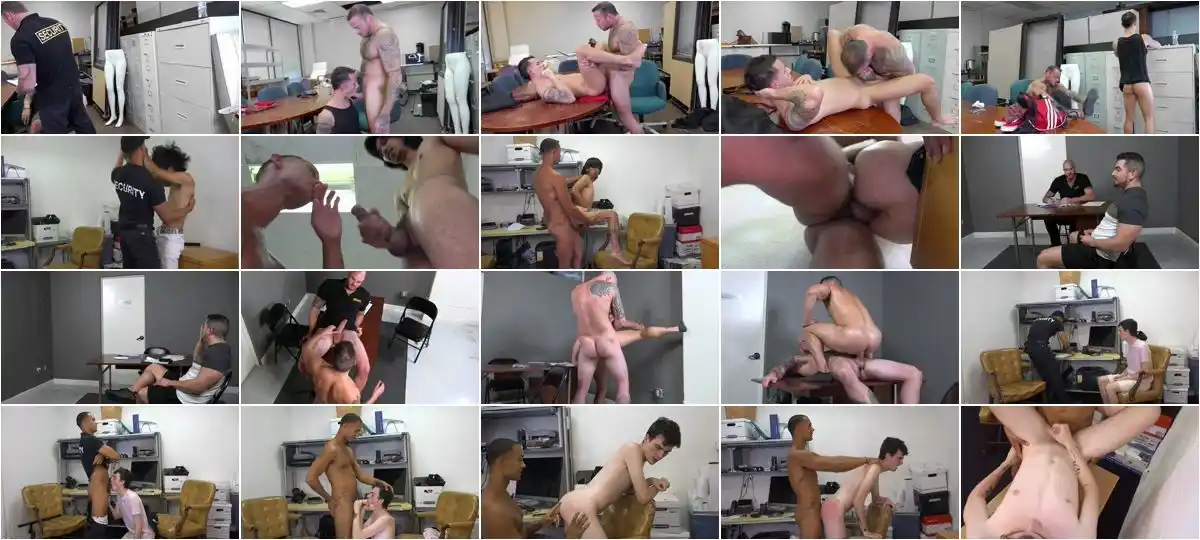 Description:
American retailers lose $45 billion annually to theft. And for every young dummy who thinks he's above the law, there is a loss prevention officer eager to get him. Watch as these criminals sweat it out before they are given a hard choice; ruin their lives and go with the cops or get fucked hard by the officer who caught them and go free. Each scene is shot on hidden cameras. Coerced, humiliated, and thoroughly used, these delinquents have no choice but to bend over and take it.