Studio: William Higgins
Actors: Adamek Alex, Ben Stolar, Ilja Krutov, Josef Usnik, Robin Tesarek, Stefan Vrbic
Director: William Higgins
Running Time: 01:00:45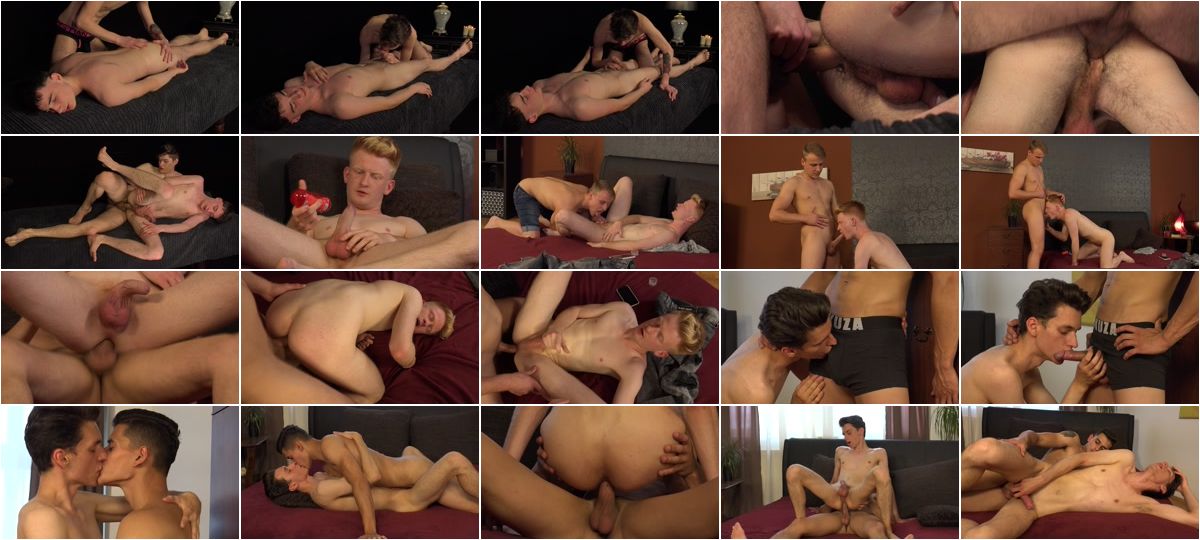 Description:
Josef Usnik wants a massage. He lays on the massage table naked and soon Ben Stolar arrives, wearing only his underwear. They each suck cock for a while and then Josef kneels and presents his ass. Ben's stiff cock is pushed into that ass and he starts to fuck with nice long strokes. They move to spoon and Josef wanks himself as the throbbing cock slams into his ass. He wanks until the cum builds up and is released, shooting the creamy load onto his arm. Ben continues to fuck the tight ass until he is ready to cum too. Josef's tongue licks the cum-coated cock head getting a nice taste of it to complete a lovely scene. Sexy Stefan Vrbic does love a good wank and he is doing just that, using some oil on his rock-hard cock as he lays on the bed. Then he takes some oil and lifts his legs and rubs it over his ass hole. Stefan fingers his hole deeply and is unaware of Robin Tesarek appearing at the door and watching him. Robin then walks into the room and goes down on Stefan's throbbing cock. Stefan takes Robin's dick in his mouth and he sucks hard on it, taking it all in his mouth. Then Robin starts fucking, ensuring his dick goes deep into Stefan's ass. Stefan wanks himself until his cock shoots the hot cum all over his body. Robin continues to fuck the hot hole hard until he is ready to cum too. He moves up to Stefan's head and quickly shoots the hot cum. Ilja Krutov and Adamek Alex are both so horny. They kiss each other and let their hands go exploring. Adamek's hips begin to thrust as he feels the hot mouth on his cock. Then they swap around with Adamek going down on Ilja's stiff dick. Then Adamek lays on his back on the bed so that Ilja can sit down on his throbbing cock. Ilja's hot hole slides up and down on the stiff cock taking it deep into his ass. Then they move to spoon and Adamek pounds the eager hole as Ilja wanks himself too.