Studio: Fresh Hotties
Actors: Edwin Sykes, Sebastian Evans, Deacon Hunter, Mickey Taylor, Nathan Gear, Dan Broughton
Running Time: 02:27:55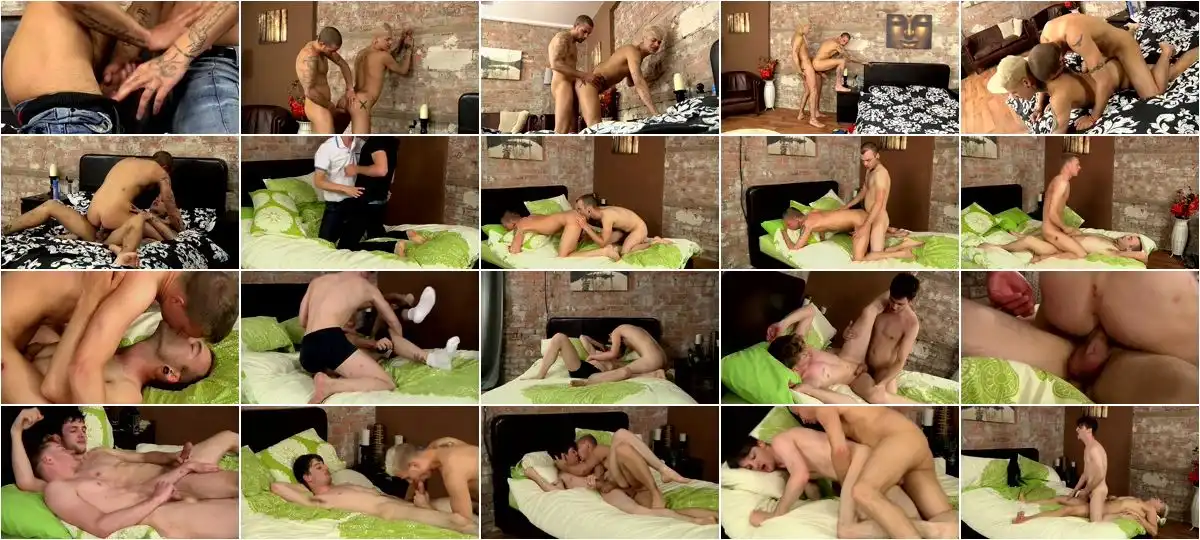 Description:
It seems like any guy who has a big dick seems to have an insatiable desire to breed, perhaps understandably so. The good news for these types, of course, is that there appears to be an equal amount of horny bottoms who are only too happy to be willing receivers, as the likes of Edwin Sykes, Deacon Hunter, and Sebastian Evans team up for the kind of raunchy encounters that wet dreams are made of. Take it from us, these lads know exactly what to do with all that extra meat, and it's no time at all before they're sucking and fucking like the animals they were always meant to be. Little wonder it's no time at all before those heavy ball-sacks are soon emptying their loads to leave each other literally dripping in spunk.