Studio: Bareback Assault
Actors: Vito Marciano, Zac Drogba, Ocram, Fostter Riviera, Beau Reed, Chad Brock, Dolf Dietrich, Jake Norris, Brian Bonds, Nick Moretti, Tyler Reed
Running Time: 01:40:04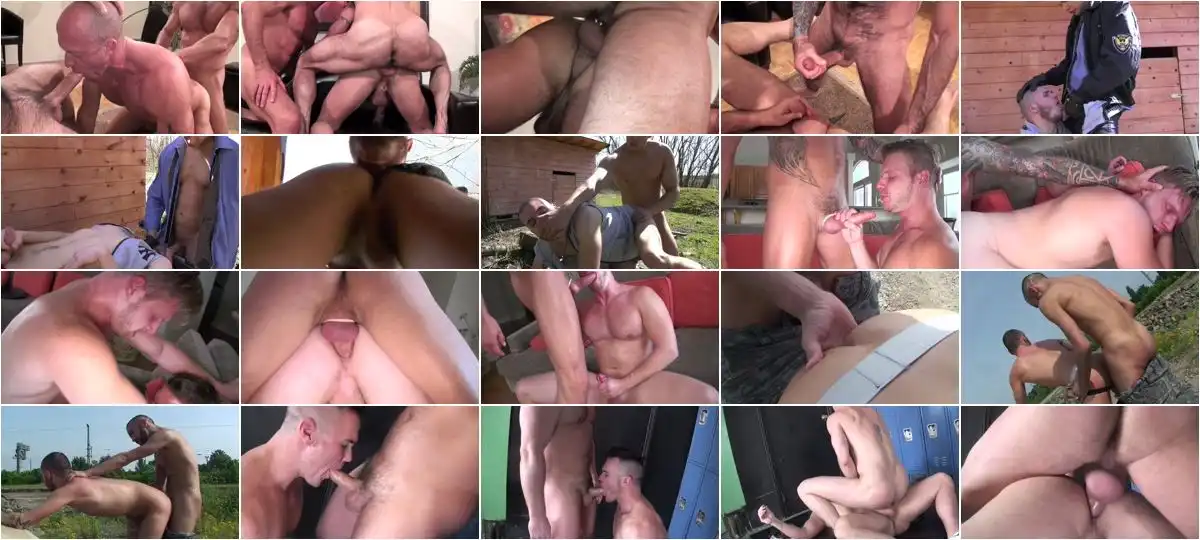 Description:
Anyone who's seen offerings from Bareback Assault in the past will know that they're not the kind of studio to hold back, and to prove it, here's another stupendous collection of wild, raunchy action courtesy of Chad Brock, Jake Norris, and a fantastic array of cock-sucking, ass-fucking talent. Oh yeah, the folks back home might think they're just your ordinary, average lads, but put them in front of a camera and give them some dick to attend to, and they become like animals, feasting on every throbbing inch on offer before riding each other senseless over and over. Indoors or outdoors, they don't care. So long as they get to rip those holes open and leave them coated in a thick wad of slime, then they're more than satisfied.