Studio: William Higgins
Actors: Ben Stolar, Milos Dena, Peto Osalen, Roman Renda, Simon Best
Director: William Higgins
Running Time: 00:56:45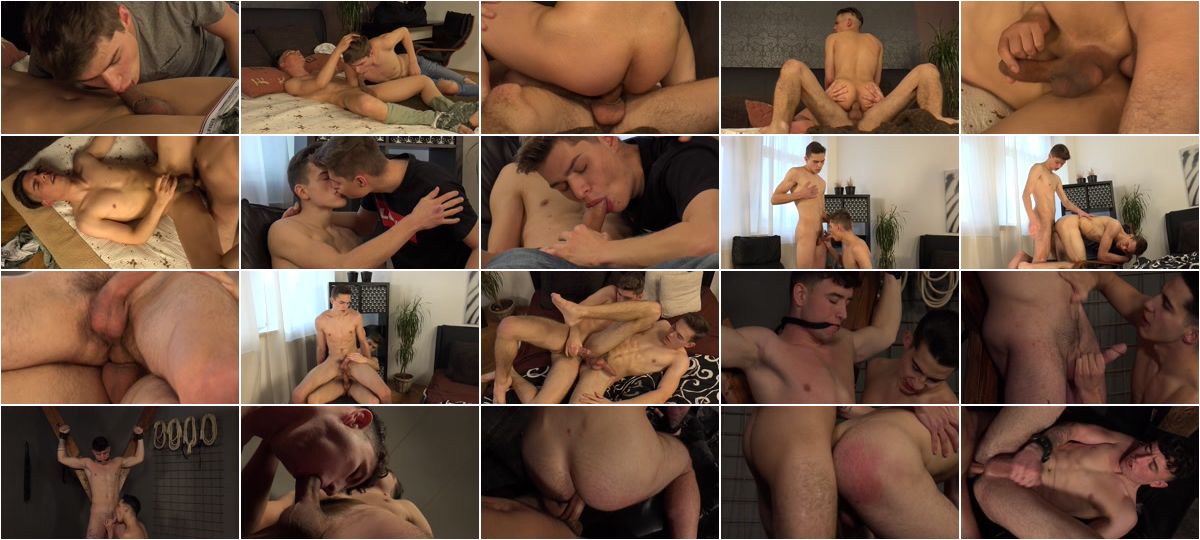 Description:
Unable to find tickets for the show they wish to see Peto Osalen and Ben Stolar decide to stay home instead and have some fun. They begin to kiss and Peto takes off his tee shirt as Ben's lips find his nipples. Ben's hot mouth takes that cock as it thrusts. He then gets naked himself and kneels so that Peto can take a turn at sucking. Ben fucks the dick into Peto's eager mouth. Peto moves onto his knees, bent over, so that Ben can fuck him from behind. Then Peto turns over and wanks more as Ben continues to stretch his hot ass hole. That sends Peto over the edge and his hot cum shoots up his chest. Ben continues fucking until he is ready to cum too. Then he pulls out to shoot his cum over Peto's face. Milos Dena and Ben Stolar are discussing vape flavour as Milos takes a draw on his device. He lets out the mist as Ben leans forward and kisses him. They continue to kiss as Ben's opens Milo's jeans and releases his cock. He wanks on Milos' stiff cock and then takes it in his mouth. Then Ben stands and they kiss again. Milos gets on his knees and presents his sexy ass which Ben is swift to start rimming. Then Ben stands and presents his cock to that asshole, pushing it deep inside. His stiff dick works hard into Milos' ass and he keeps wanking his own stiff cock. Soon his cock releases the cum as he moans while Ben keeps fucking deep. Ben is soon ready to cum too and pulls out to unload onto Milos' cock and balls. Sexy Simon Best has been gagged and he is shackled to a cross too. His captor is horny Roman Renda. As Simon strains against his shackles Roman appears and begins to feel Simon's hot body. Roman fucks that cock hard into Simon's hot mouth. Roman wants more though and gets Simon on his knees, so he can be fucked from behind. Simon grabs his own cock and wanks it as he enjoys his hole being fucked hard.