Studio: Sean Cody
Actors: Brock, Lane, Brysen, Kurt, Jax, Colm, Clyde, Robbie
Director: Sean Cody
Running Time: 02:21:54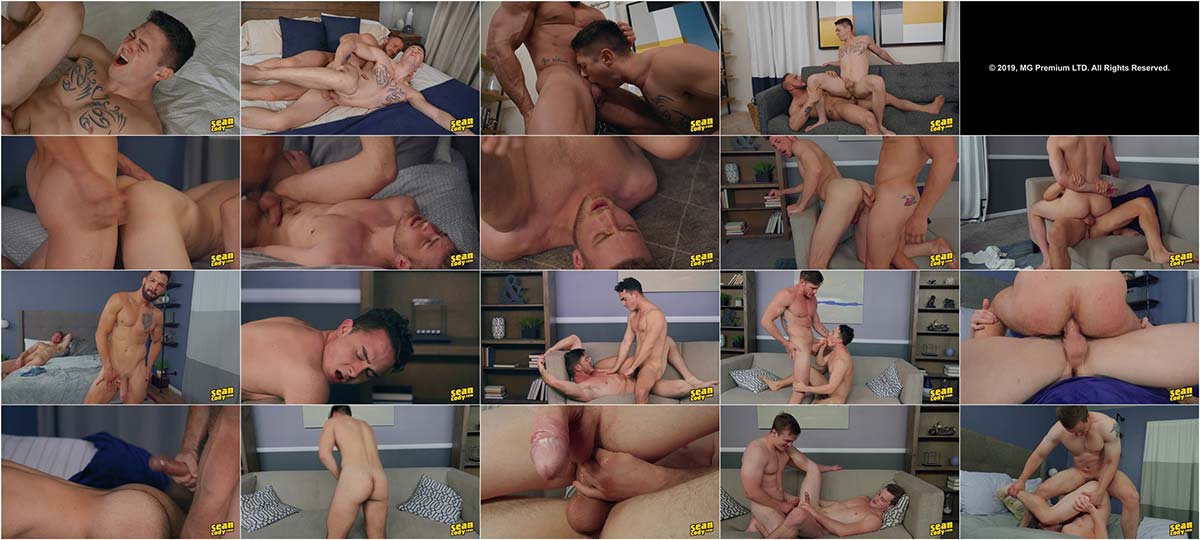 Description:
Brock the jock and power bottom Lane enjoy a day in the surf, hanging out by the pier. Lane's is excited to "crush another Sean Cody film," well actually he's excited for Brock to crush it. Lane claims he's "just going to be sitting there, but Brock laughs and says Lane's "going to be doing some work too." If you want to know exactly what they'll get up to you'll just have to "stay tuned and find out," says Brock. Brysen and Kurt enjoy a day in the sun at the beach, but what they're really looking forward to is the bedroom. "We're going to have a little fun," says Brysen. Kurt is so turned on he's at a loss for words. "Excited, definitely," says Kurt before grabbing hold of Brysen's hard cock. The two studs jerk each other off on the bed before Brysen bends Kurt over and gives him a proper pounding. Sculpted Jax and Colm cruise down the boardwalk on their boards. "It's been a long ride," says Colm. "It has been a long ride," agrees Jax. "But we got a lot more playing, don't we? Well, he has a lot more riding planned. I have a lot more getting ridden I hope. I guess you guys will just have to wait and watch to find out what I'm going to be doing to this sexy stud…" Hunky jocks Clyde and Robbie toss a football at the beach, but they've got other balls on their mind. Back at the house, the studs can barely wait to undress each other. "Look at you handsome," says Clyde, "you've got a nice ass." "Let me see that body Clyde," responds Robbie. Clyde takes off his shirt and smiles seductively at Robbie, "it's all yours".