Studio: Man Royale
Actors: Dillon Diaz, Hunter Triad, Bo Baxxter, Tyler Slater, Tom Bentley, Liam Cyber, Marcus Rivers
Running Time: 01:57:06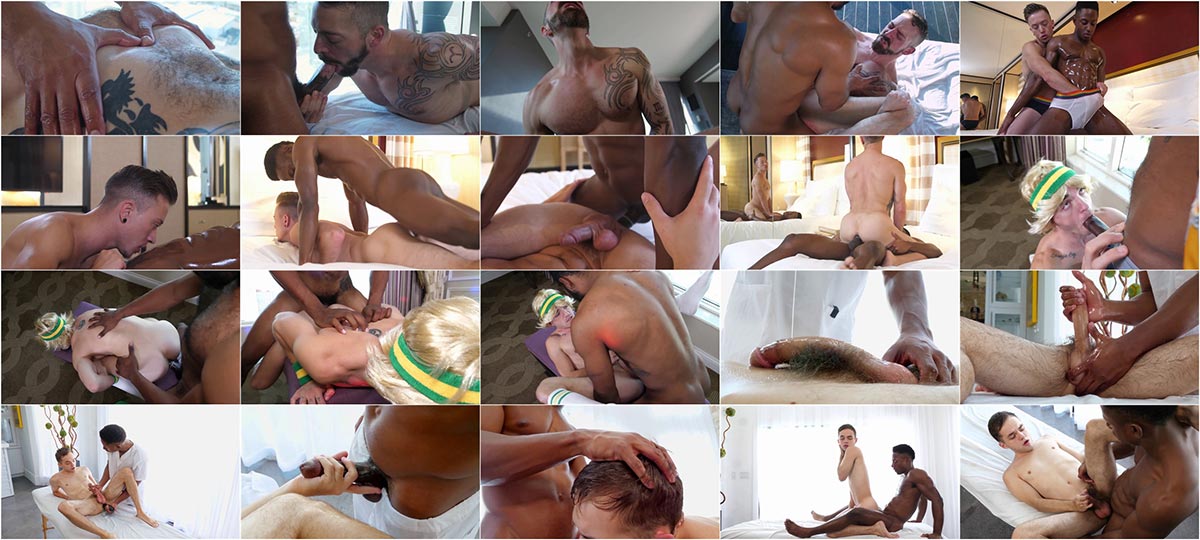 Description:
Man Royale brings you four hot and heavy interracial XXX encounters that deserve your full attention! Dillon Diaz gives Bo Baxxter a rubdown he will never forget. Tyler Slater and Liam Cyber explore their feelings and assholes together. Tom Bentley and Hunter Triad take a retro costume party to the next level. Marcus Rivers gets the surprise of his life from his masseur, Liam Cyber.