Studio: Sean Cody
Actors: Devy, Cody Seiya, Justin, Josh, Sean
Director: Sean Cody
Running Time: 01:53:22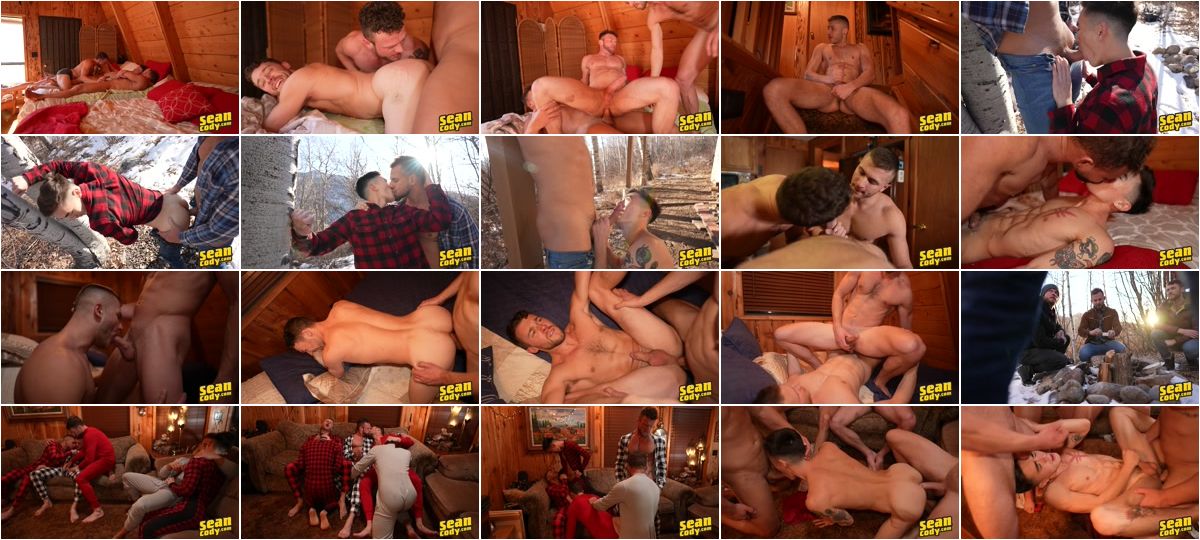 Description:
Sean and Justin take turns sucking Josh's cock, then Justin sucks them both before taking Josh's dick doggystyle as he sucks Sean's cock. As Devy watches, rubbing his hardening dick, Justin and Josh 69, with Sean lifting Justin by the ankles so he can fuck Josh's mouth too! Then it's Sean's turn to take Josh's cock before Justin gets a chance to fuck Sean. The bottom cums and Josh gives Sean a big facial, then Justin pulls out and cums before they discover Devy, naked and playing with himself! Cody and Josh head outside, where they start kissing and Cody sucks Josh's dick before getting fucked doggystyle against a tree and bent over the woodpile. Meanwhile, Sean encourages Justin to hook up with Devy, and as the two guys start kissing, Sean sucks both of their cocks. Josh and Cody sneak back inside and upstairs where Cody rides Josh's cock, then they fuck missionary on the bed till they both shoot huge loads. In the kitchen, Sean lies on the counter as both Justin and Devy suck him off till he cums in their mouths! Devy follows Justin upstairs, intrigued. Justin confesses, "I kinda have a crush on you," admiring the muscular top's physique as the guys first caress each other with their eyes, then their hands. They start kissing and go down on each other, then Devy slides his big, hard cock inside Justin's hole. The guys fuck missionary, then Justin rides the sexy top till he cums, taking a hot creampie and then sucking out every last drop of Devy's jizz! The weather is getting chilly so Sean, Josh, Justin, Cody, and Devy head outside to chop some wood for a fire. The hunks take turns sucking each other's dicks and even form a five-man blowjob line, before Justin becomes the first to take a cock, getting penetrated by Josh in doggystyle. This orgy heats the cabin right up until everyone takes turns fucking power bottom Cody and cumming all over his muscular body!