Studio: William Higgins
Actors: Franta Tucny, Gabriel Lonar, Gerasim Spartak, Karel Opec, Leo Lombar, Tomas Fuk, Tomas Kukal
Director: William Higgins
Running Time: 01:11:50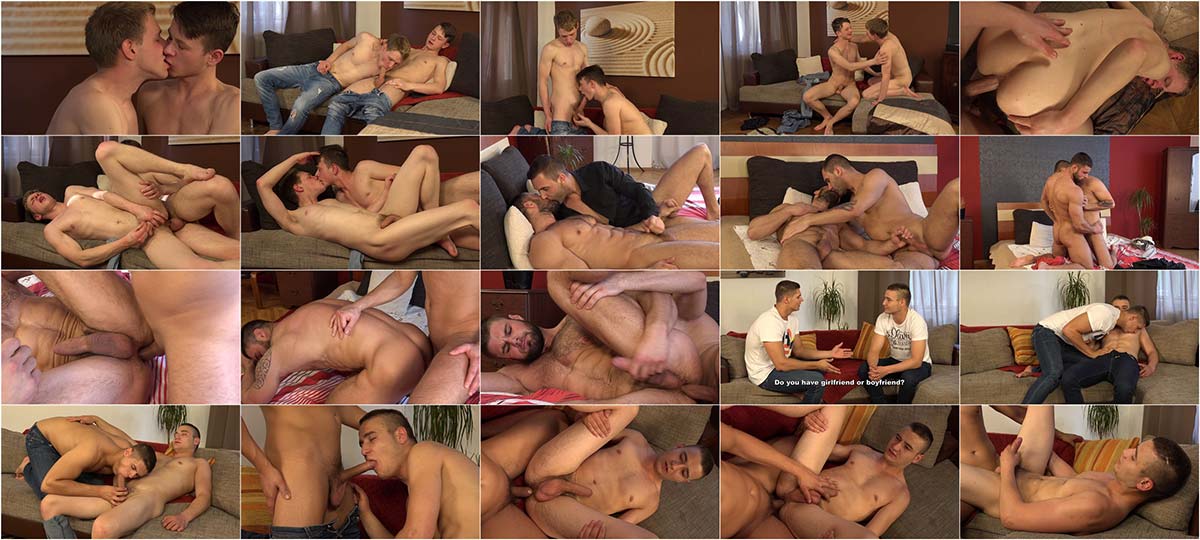 Description:
Sexy straight guy Karel Opec gets his Cherry Busted today, by the equally sexy Franta Tucny. As Karel comes in to meet Franta he sits on the sofa and they have a little chat, with Franta asking all the questions. Then they begin to kiss and rub each other. Karel has no experience with another guy, but it doesn't show as he opens Franta's shirt and feels all over his chest. It is not long before both are bare-chested and Franta is laying back with his big stiff cock exposed for Karel to suck on. Leo Lumbar and Gerasim Spartak are two magnificent specimens. These hot straight guys are paired in a scene for Leo to get his cherry busted. He chats with Gerasim as they sit on the edge of the bed, explaining that he is a bodybuilder. Although he has been massaged he hasn't done more with a guy, so they start by kissing. As they kiss Leo is quick to grope Gerasim's crotch. Gabriel Lonar is a very handsome str8 guy who gets his Cherry Busted by the sexy Tomas Fuk. When Tomas arrives he sits with Gabriel and does a brief interview. Tomas persuades Gabriel into a little experimentation, starting with some kissing. As they kiss Tomas guides Gabriel's hand to start stroking his leg. Then he takes off Gabriel's tee shirt and begins to feel his chest. He kisses and licks the sexy chest and then removes his tee shirt. Gabriel's hand begins to explore Tomas' body as he feels a hand groping his groin.