Studio: William Higgins
Actors: Gerasim Spartak, Igor Uganec, Ivan Jedlik, Jirka Mendez, Martin Hovor, Oto Useda
Director: William Higgins
Running Time: 00:54:40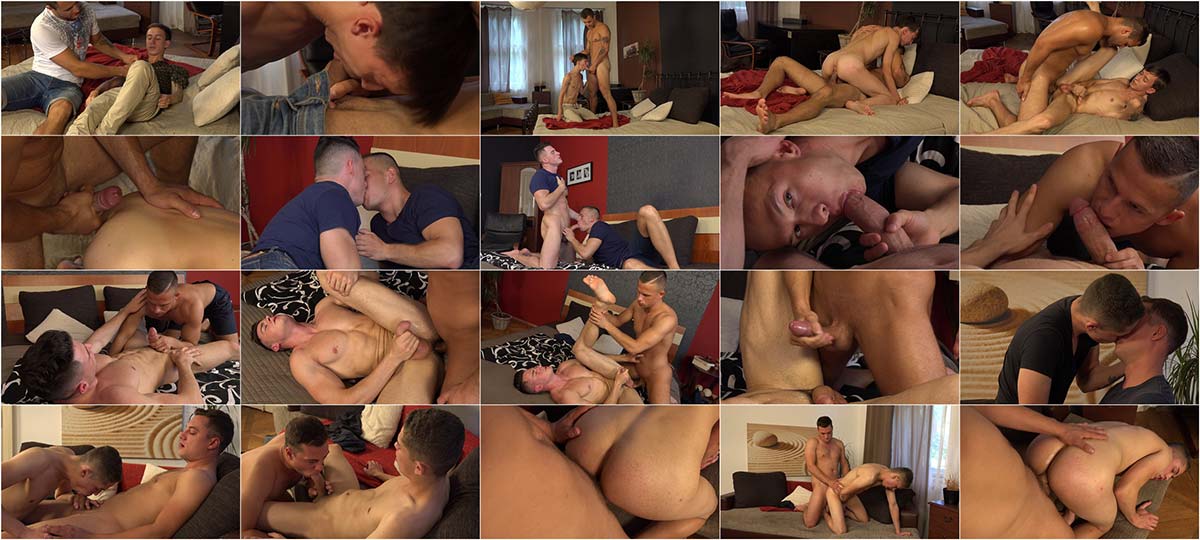 Description:
Igor Uganec is the recipient of a Cherry Busting, courtesy of Gerasim Spartak. Igor straddles Gerasim and wanks him. Igor sucks that big erection so well and soon Gerasim fucks the dick into the mouth. Then Gerasim removes his shorts and stands up to fuck Igor's hot mouth some more. Gerasim lays down for Igor to straddle him again, this time sliding his hot ass down on the waiting cock. Igor takes the entire cock deep into his ass and rides up and down on it, moaning with pleasure. Gerasim pounds his cock into the eager hole, fucking it all the way inside. Igor keeps wanking as he takes the throbbing cock all the way. His fucking gets faster and Gerasim moans as he pulls out and wanks the cum out of his big dick, all over Igor's ass. Gerasim works a dildo in and out of Igor's hole. Igor continues wanking himself, moaning as he reaches the point of no return and his cock cums. Oto is the one whose hole gets cock for the first time. Oto moans as his hard dick is sucked into Martin's eager mouth. Martin looks into Oto's eyes as he sucks on that huge cock. Martin begins to gently fuck that tight hole as Oto moans and also wanks himself. Martin's fucking gets harder and faster as Oto's cock releases the creamy cum. Ivan Jedlik is such a cute, good looking straight guy we just have to pair him with another stunner for his Cherry Busting, so we opted for handsome Jirka Mendez. Jirka's dick is big, and very hard, as Ivan's mouth works all over it. They kiss each other again and then Ivan moves onto his knees with Jirka going behind him to slide his throbbing cock into the virgin hole. Jirka pulls out and sits on the sofa for Ivan to straddle his legs. That sexy ass takes every inch of Jirka's hard meat as Ivan wanks hard and shoots his hot cum all over the place. He continues to ride that dick as he milks his cock dry.