Studio: William Higgins
Actors: Ivanek Ukara, Jeremy Robbins, Max Fillipi, Radek Ulba, Robin Tesarek, Stefan Vrbic
Director: William Higgins
Running Time: 01:01:04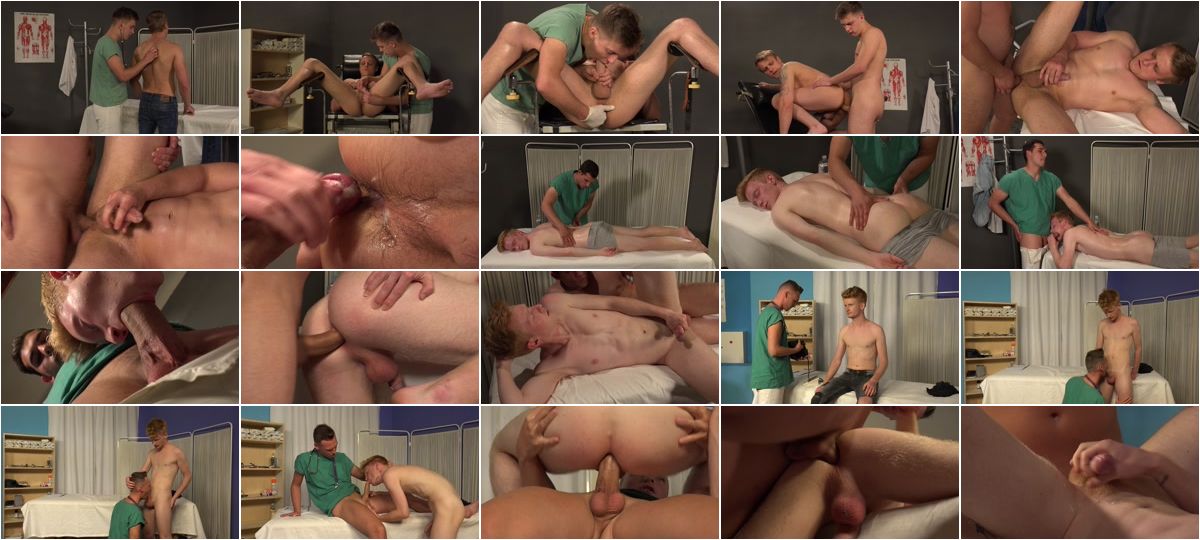 Description:
Dr Jeremy Robbins is in his office when Robin Tesarek arrives for a Czech Up. He takes off his jeans to be fully naked and then his sits in the examination chair with his legs in the stirrups. Jeremy starts feeling Robin's balls and he puts on some gloves ready for an anal examination. He uses some lube on his fingers and rubs them over Robin's ass hole. A finger pushes into the tight hole and begins to fuck gently. Jeremy's big cock is pushed deep into Robin's hot hole. Jeremy pounds as hard as he can into that ass until he is ready to cum too. Ivanek Ukara is in his doctor's office when Radek Ulba arrives for a Czech Up, due to a bad back. Ivanek tells Radek to undress and to lay on the examination table. His hands spread the ass cheeks as he massages them. It is clear that Ivanek's dick is hard and he opens the pants to release his stiff cock. Radek's eager mouth is quick to take the cock and suck it. He removes his underwear and kneels on the table as Ivanek climbs up to slide his fat cock deep into the waiting hole. He wanks hard as Ivanek pounds his hole and soon Radek unloads the hot cum. Ivanek continues to fuck that ass and then pulls out and dumps a big, creamy load over Radek's ass. Stefan Vrbic has a stomach ache and he visits Dr Max Fillipi to seek his advice. Max says he will check things out and tells Stefan to remove his tee shirt. Max does a check of Stefan's blood pressure. Then Max feels Stefan's stomach, telling him to remove his shorts too, to give better access as he checks things. Without warning he pulls down Stefan's underwear and begins to suck on his cock. Max stands up and kisses Stefan. He opens his pants and takes them down as he sits on the table. His stiff cock is released and Stefan bends forward to suck on it. Then he climbs onto the table and sits his eager ass hole down on Max's rock hard dick. Max continues to fuck hard as Stefan wanks hard and releases his cum onto his belly.