Studio: Ayor Studios
Actors: Tyler Esterbrook, Jayden Harwey, Kieran Tooby, Curtis Fitch, Ashton Hansen, Bastian May, Jamie Owens
Director: Robert Boggs
Running Time: 01:19:59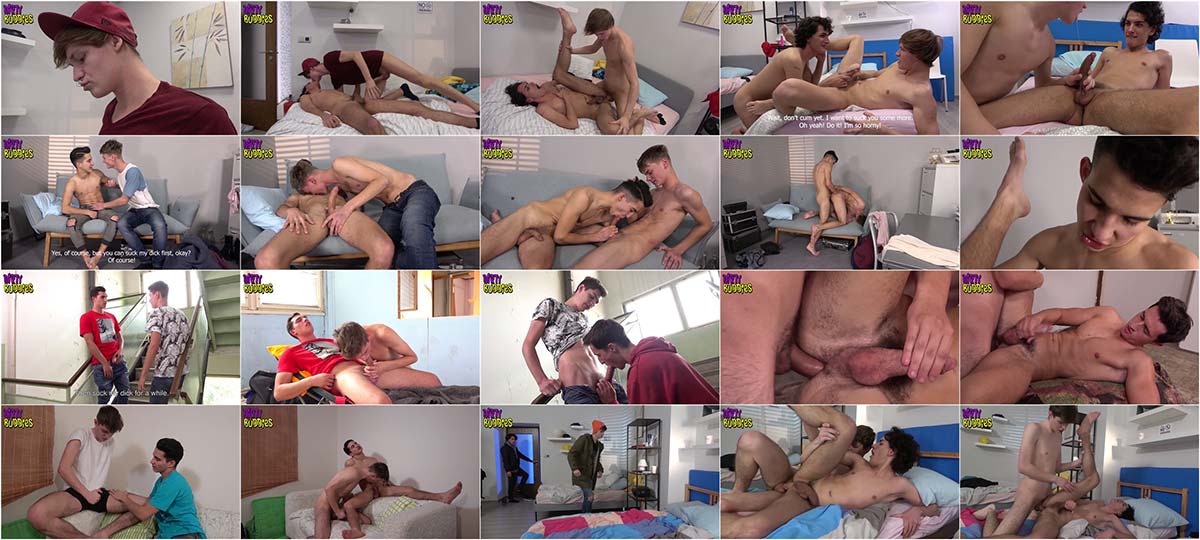 Description:
Tyler has a date with Jayden, but no matter how horny both boys are, they can't just fuck right there on the streets out in public! Their Dirty Buddies gang house is no option today, so they decide to give Tyler's boarding house a try, hoping no strangers will interrupt their twink bareback lovemaking. Every twink deserves his own place where he can do what every twink regularly does: Wanking! 19-year-old Kieran is no different, and living together with three strangers in one room at a boarding house troubles him a lot because there's no privacy at all. Curtis is gladly helping Kieran to get off by fucking the blond boy's deliciously tight ass with his big, bare boner! You could almost feel pity for Jamie in this horny bareback escapade, because Ashton, one of the boys he meets, is only interested in using Jamie to get off and doesn't really care what sweet Jamie's needs are. He uses his greedy mouth as a cum dump, and as soon as he shoots his load, he's gone with the wind. Fortunately, sexy Bastian is also appreciating the benefits of a hard cock, but this time it is Jamie's boner that gets the full attention! He also offers Jamie his tight naked boy arse to stuff his swollen hard-on between his cheeks, and both boys enjoy a sweaty bareback fuck that leaves nothing to be desired for both of these fuckers! Boys blow with the wind, something that sweet Jamie has to learn when his friends Shane and Bastien disappear for no obvious reason. Luckily, he is about to meet Curtis, and that fellow man is for sure someone who blows like a pro! On a tram station on a cold night, Jamie is unavailingly waiting for his lover to pick him up. Unwilling to leave Jamie alone, Tyler invites him to spend the night together in his boarding house bed. Both boys waste no time, unpack their beautiful twink cocks, and after a bit of sucking.