Studio: Bareback Network
Actors: Joel Someone, Johnny B, Jack Bailey, Zayne Bright, Ashton Silvers, Johnny Ford, Dakota Lovell, Marco Napoli
Running Time: 02:16:12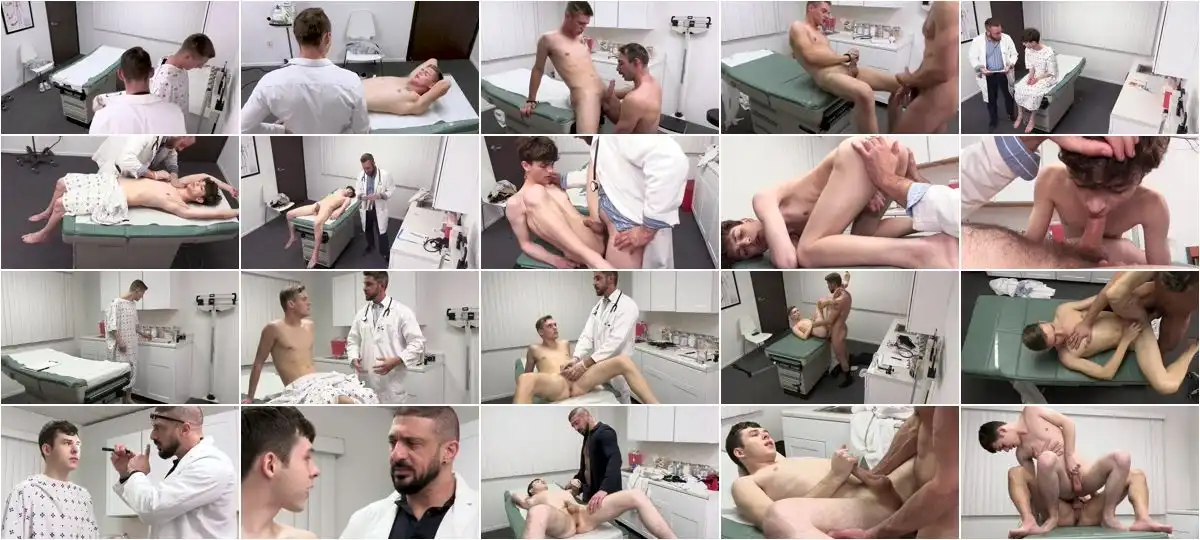 Description:
There are some doctors that specialize in the care of making sure boys become healthy men and their treatment comes in many forms. Doctor Tapes is an archive of these thorough exams. From the collection of semen samples to full rectal exams, these checkups have been recorded and are presented here too assist you in your own health and wellness.Ashton Silvers visits Dr. Jonny B for a regular checkup. During the full body examination, Dr. Johnny discusses the possible treatments Ashton has available to him. The young man agrees to try the protein injection, which Dr. Johnny will gladly administer himself, right there on the examination table. Zayne is excited about playing soccer for his school, but needs to get a physical examination to make sure he's fit to join the team. He visits Dr. Joel Someone, who is surprised at how big Zayne's getting. Dr. Someone is thorough with the examination, and makes sure that everything is working well in all of Zayne's holes.When Jack Bailey visits Dr. Johnny Ford after experiencing impotence in the middle of sex, he learns about a new procedure that can help him overcome this inconvenience. Dr. Ford shows him how this protein needs to be administered and tells Jack that a leap of faith and a willing ass will be required from him to leave this problem in the past. Dakota Lovell visits Dr. Marco Napoli to undergo a new special treatment. He's nervous at first but finds Dr. Napoli to be very comforting and knowledgeable. The young Dakota feels totally at ease and eager to get his treatment underway. Turns out, Dr. Napoli has to be the one personally administering the protein dosage… with his dick… straight into Dakota's asshole.