Studio: BROMO
Actors: Dante Colle, Ricky Larkin, Ryan Bones, Bar Addison, Jack Kross, Riley Mitchel, Thyle Knoxx, Oliver Smith, Trevor Laster
Running Time: 01:57:47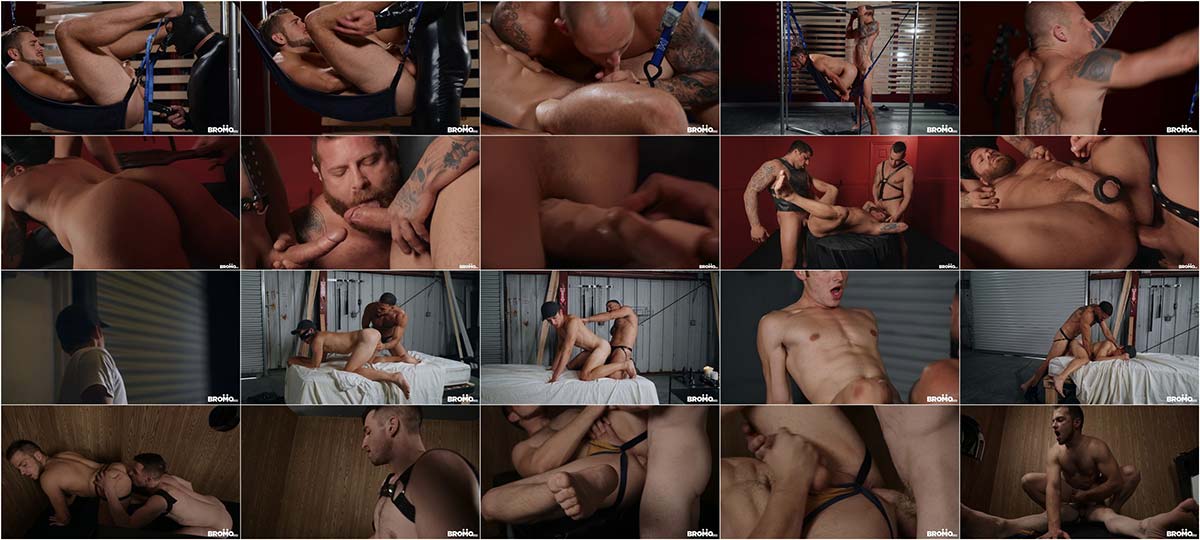 Description:
Finding himself in a strange room, Dante Colle follows the hallway to a door marked "Lust"… and enters. Trevor Laster beckons Dante forward, roughly undresses him, and pushes him into the swing, then tantalizingly teases him with a huge black dildo before slowly penetrating his ass with it. Trevor makes Dante submit as he fucks him and eats his hole, and Dante moans with pleasure as Trevor shoots hot jizz all over his ass before the bottom jacks his own cock till he cums. It's just another day in the dungeon for doms Jack Kross and Ryan Bones. They get to work spanking sub Riley Mitchel with a whip as they ready his ass for a pounding he'll never forget. The doms tie up Riley's balls and prep his tight asshole with a dildo before filling up all his holes with their hard cocks. Not-so-innocent twink Bar Addison sneaks into a warehouse to watch burly, bearded hunk Ricky Larkin strap on his bondage gear and play with his big, hard cock. When Ricky finally spots Bar, he pulls him over to the bed, rips off his shirt, and strips off his jeans before locking a metal cock ring around his hard-on. Ricky fucks Bar doggystyle before sucking his toes and eating his ass, then cums all over his cock, and the generous top slides his still-hard dick into Bar's ass one more time as his sub cums! Muscular submissive Oliver Stone is getting antsy waiting for big-dicked dom Thyle Knoxx to come and use his holes. Thyle shoves his thick cock into Oliver's mouth, paddling him as he fucks the brown-haired bottom's mouth. Satisfied with his warm-up, Thyle moves on to filling Oliver's tight ass, pounding him all over the small room where he keeps the submissive slut. Oliver takes his master's thick cock over and over, letting it ram him deep until they're both ready to shoot their loads in this steamy BDSM scenario.