Studio: William Higgins
Actors: Alexandr Jander, Dave Swanson, Jan Nurad, Jeremy Robbins, Mirek Dujak, Petr Mohac, Simon Paldov
Director: William Higgins
Running Time: 01:02:03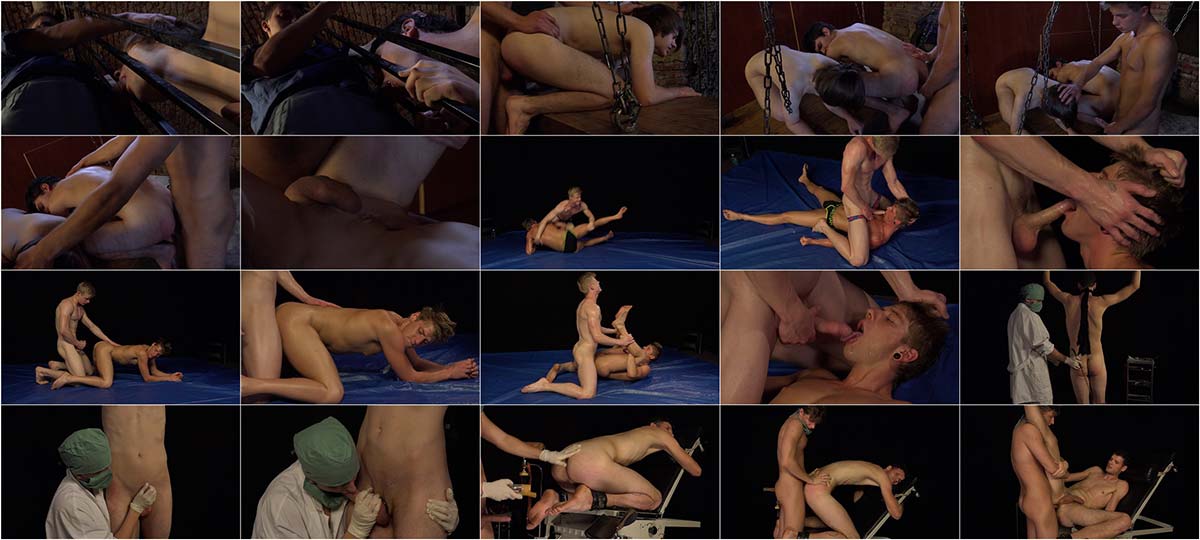 Description:
Jeremy Robbins is a lucky guy as he has two hot captives, Dave Swanson and Simon Paldov. He has them in a cage until he wants to play. So, when he is ready, he pulls out his hard cock and has it sucked by Dave, through the bars of the cage. Two of our hottest guys, Peto Mohac and Alexandr Jander deliver a great Raunchy Sex scene. It all starts with the two guys wrestling. The slip all over the oiled mats as they try to get a grip of each other. Peto manages to get on top, straddling Alexander and he then pulls out his stiff cock and shoves it down Alexandr's throat. Jan Nurad has Mirek gagged, blindfolded, and shackled. He approaches Mirek and with gloved hands begins to feel his naked body. He leans down to inspect Mirek's dick and runs his hands all over him. Jan slaps at the sexy body as Mirek's cock swings around. A riding crop runs over his hot body, giving it a few whacks too. Mirek flinches each time it lands. He is turned around so his sexy ass can be beaten with the crop. Then that hot ass feels the whip too. Mirek has turned again and Jan kneels, taking some oil, and starts to wank the cock. He grabs the cock and balls and wanks roughly. That dick gets hard and Jan lowers his mask so that he can suck it.