Studio: William Higgins
Actors: Alan Hemar, Gerasim Spartak, Jan Nurad, Libor Boucek, Omer Turkan, Tomas Berger
Director: William Higgins
Running Time: 01:07:38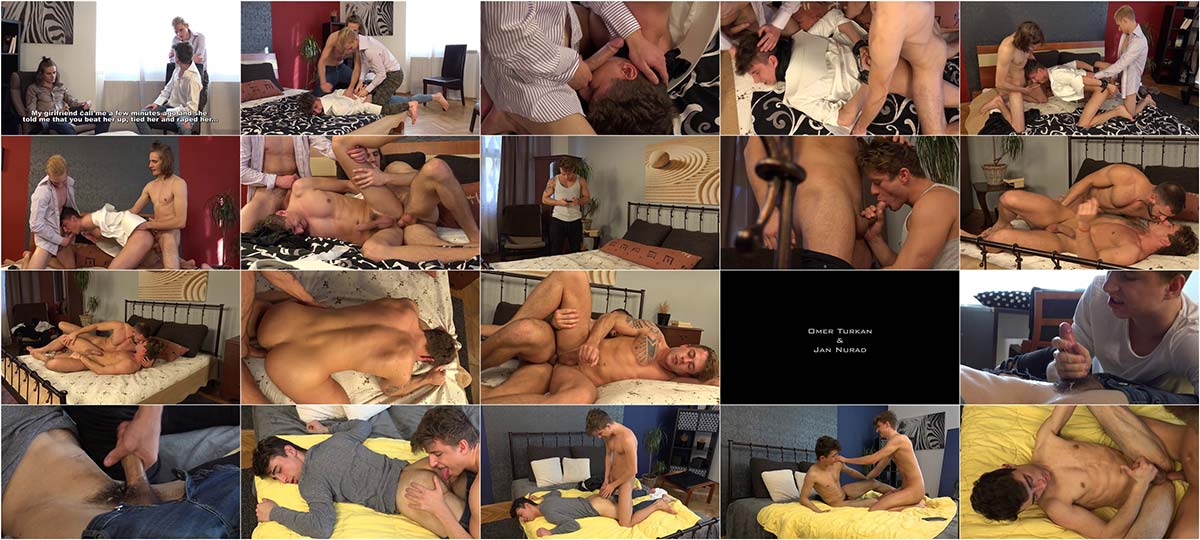 Description:
In this very hot Dreamset, suggested by Floris we have Tomas Berger, Alan Hemar, and Jan Nurad. Tomas and Alan are sitting and chatting as they wait for Jan to arrive when Alan's girlfriend phones. She reports that Jan has beaten her and had sex with her. Alan and Tomas decide they must take revenge on him when he arrives. So they question Jan when he arrives and quickly overpower and gag him. Alan holds him in the chair as Tomas ties Jan's hands behind it. As Jan moans Alan and Tomas grope him Opening Jan's jeans Tomas finds a hard cock which he wanks. Libor Boucek is checking some text messages on his phone when Gerasim Spartak arrives and demands a kiss. These hot hunks do start to give and grope each other. The Libor opens Gerasims shirts and kisses his chest. The shirt is removed and they return to kissing as Gerasim reaches inside Libor's pants to pull out his hard cock. He also pulls on Libor's top as he kisses a nipple. Then Gerasim pushes his own pants down to release his stiff dick too. Libor drops to his knees and takes the cock in his mouth. He sucks on that beautiful cock as Gerasim's hips begin to thrust. Gerasim fucks the eager mouth as his balls tighten around the base of his shaft. Omer Turkan and Jan Nurad are sitting on the bed, using a phone, when Jan pulls Omer to him and begins to kiss him. He pushes Omer onto his back, kneeling over him, as they kiss. Then Jan opens and pulls down Omer's jeans to release a lovely stiff cock. He takes the rock hard cock in his mouth and hand and begins sucking and wanking. Jan's tongue runs all over the cock head and his lips close around to suck hard. He then wanks that cock and Omer quickly unloads his hot cum onto his belly. Jan milks the cock and sucks the cum off it. He continues to suck that dick and Omer feel his own body. As Jan's hot mouth and hand continue working that sticky cock he also plays with one of Omer's nipples.