Studio: William Higgins
Actors: Alexandr Jander, Andrej Opeka, Ben Stolar, Igor Uganec, Michall Renok, Milos Dena
Director: William Higgins
Running Time: 00:52:35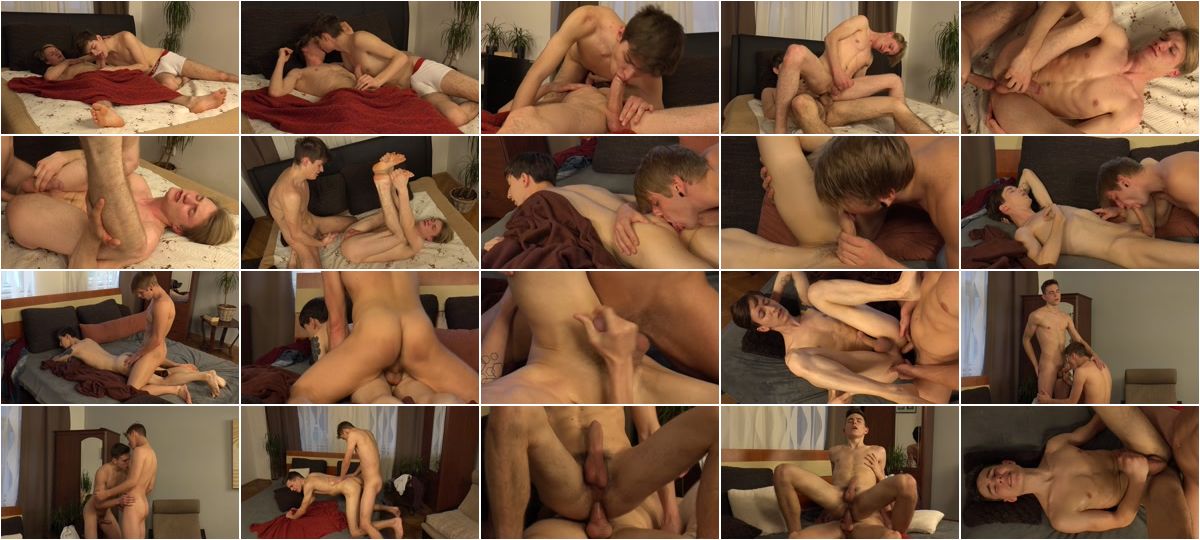 Description:
Ben Stolar is sitting up in bed, using his phone as Andrej Opeka lays beside him, sleeping. Ben ends his phone activity and leans over to kiss and caress his friend. Andrej turns onto his back as he wakes and rubs Ben's head as he feels the mouth enclose his cock. Ben climbs over Andrej so they can suck each other. Then he lays on the bed so that Andrej can sit his ass down on that stiff cock. Andrej takes it so well and soon his cock delivers a big, squirting, cumshot. Igor Uganec is sleeping, fitfully, on the bed as Alexandr Jander admires himself in the mirror. Then Alexandr moves to the bed and starts to caress Igor's naked ass. He licks that ass too as Igor awakes more fully. Igor turns over and Alexandr gets to work on the stiff cock. Then Alexandr pushes that big dick into the eager hole. That hard fucking pounding into his hole causes Igor's cock to erupt to unload the creamy cum all over his hot body. Michall Renok and Milos Dena are feeling so horny as they kiss each other and begin to get naked. With tee shirts removed they feel over each other and Michal kisses his way down Milos' hot body and releases his stiff cock which he starts to suck. Michal wanks and sucks on the hard cock, rubbing the balls too. Milos is eager for that dick in his ass so he kneels on the bed so that Michal can fuck him from behind. The rock-hard cock pushes deep into Milos's waiting hole. The wanking speeds up as Milos releases his hot cum onto his belly. He milks himself dry as Michal continues fucking hard into that ass. Then Michal is ready to cum too and pulls out to wank himself to a nice, creamy, cumshot.