Fuck Me Like You Mean It!
Studio: Sean Cody
Actors: Jayce, Wagner, Archie, Riley, Jaymus, Jack, Mick, Marco
Director: Sean Cody
Running Time: 01:46:40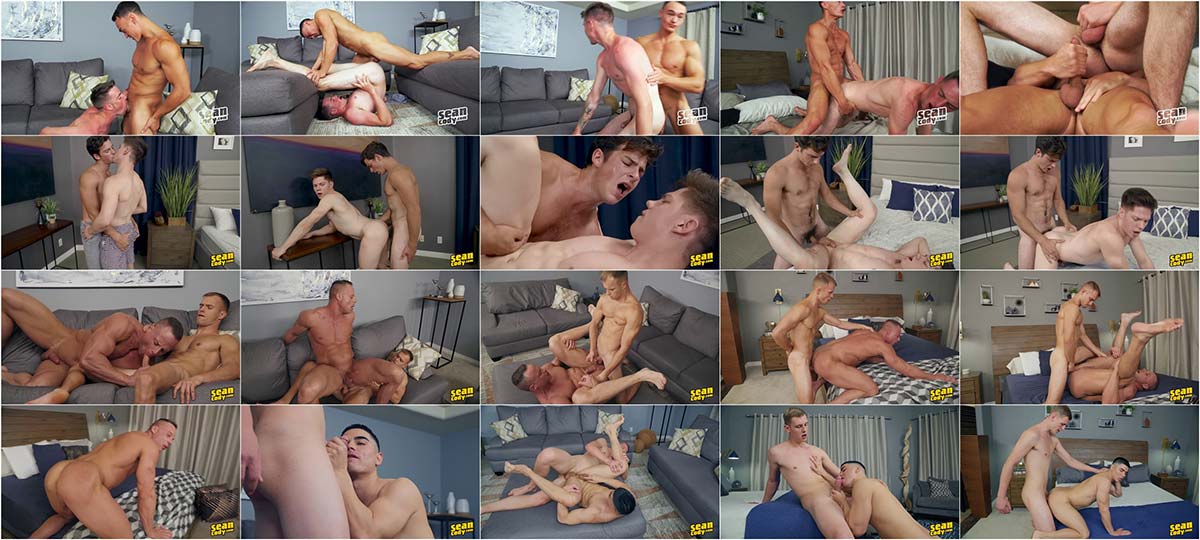 Description:
Muscular Jayce and toned Wagner are definitely both excited to be better acquainted! "Really looking forward to knowing this guy in and out. He's gotta nice ass and I'm looking forward to smashing that!" "I can't wait to get some of that!" exclaims Wagner. "That tight ass? Oh, it's gonna be good. I can't wait! He's my bitch!" proclaims Jayce, as he pulls Wagner out of the pool and puts him over his shoulder so he can make his way into that ass. Super-hunk Riley and dapper, young Archie have spent the day in the park playing catch, but now these two are back in the bedroom and ready to heat things up. "So, how was the outing at the park today?" dark-haired Archie asks shy-guy Riley, "It was fun! You know, trying to teach you how to catch. Turns out that ripped Riley has had plenty of practice as a 'catcher,' and which those beautiful, firm cheeks who could resist him! Jaymus and Jack are enjoying the nice weather and, lucky for us, these muscular hunks are both shirtless and they can't keep their lips off each other. What a perfectly matched, ripped duo! The topic of big-booties comes up and the cameraman asks, "Jaymus do you like big booties?" "Oh fuck ya, the bigger the better!" replies Jaymus. "I've seen pictures of his nice, smooth cock. It's a pretty cock, so I'm pretty excited to have it inside me!" Marco is ready to stretch his hole for Mick, and show him what a real bottom bitch feels like. "I'm looking forward to playing with this booty, and hopefully coming multiple times today," says cute Mick while grabbing on Marco's plump rear. Thirsty Marco takes a taste test of Mick's massive cock, and that is when Mick concludes that it's time to bring the action inside.