Studio: Himeros TV
Actors: Adam Ramzi, Andre Donovan, Calvin Banks, Chris Harder, Grayson Lange, Markus Cage, Nico Nova, Otto Samson, Windom Gold
Director: Matthew Lynn
Running Time: 01:35:03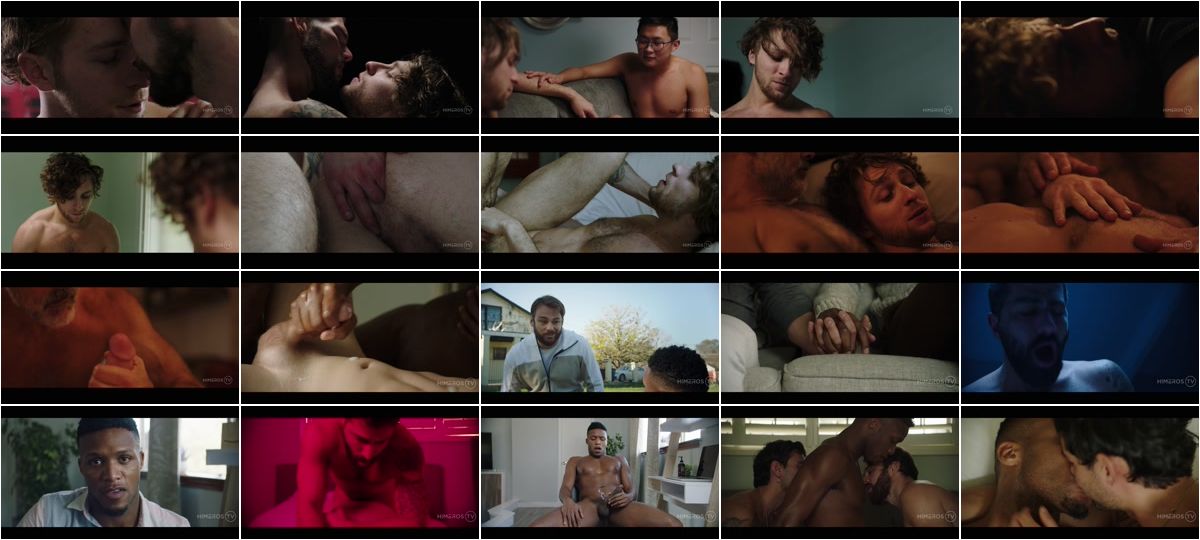 Description:
Journeys is a stunning erotic feature about the twists and turns of gay life. A young man named Jason (Calvin Banks) grapples with the loss of his partner Alex (Chris Harder) as we see him move through the five stages of grief. Jason processes his grief by embarking on a series of sexual adventures – from getting fucked by a stranger in the basement, to being comforted by an older daddy – who helps him forge a new path forward. Loving couple Otto (Andre Donovan) and Desmond (Adam Ramzi) struggle to communicate while experimenting with an open relationship. From bathhouse glory holes to passionate makeup sex, their Journey is as exciting as it is hot. Follow the Journeys of these gay men as they navigate sex and sexuality, as well as love and loss.