Studio: Sean Cody
Actors: Kaleb Stryker, Blake, Landon, Marco, Jackson, Hayes, Wagner, Jayce
Director: Sean Cody
Running Time: 01:40:56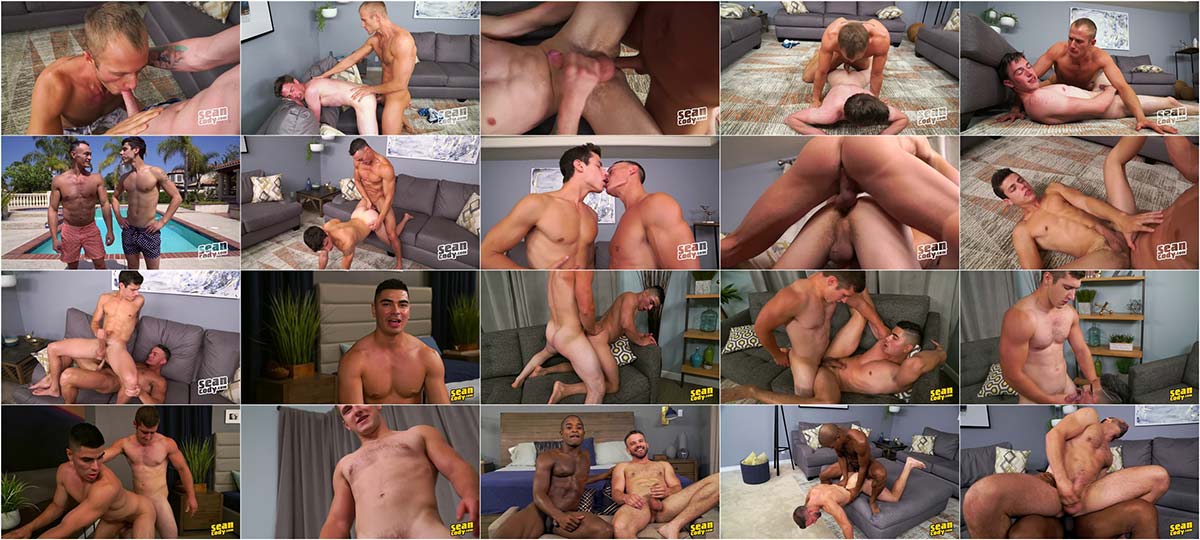 Description:
Boyish newcomer Wagner has been checking out Blake's hot body on the Sean Cody site for quite some time and he was more than happy to finally meet him for some long awaited action. He's only bottomed once before and has never actually kissed a dude so to have it all happen with Blake is a fantasy come to life. "I'm ready for a challenge," said Wagner. The boys head inside where Blake rims that ass so good, Wagner is practically begging to get fucked. "Fuck me hard, it's so deep!" Wagner exclaims. He can definitely take all that dick! Fit and toned Kaleb is swooning over hard-bodied hunk, Jayce. They're both packing huge, thick cocks and can't wait to get things started. For Jayce, it's a completely new experience so he's doubly anxious, but in a good way! As Kaleb shows off his bare bottom, Jayce spanks his ass cheek and proclaims that he can't wait to smash it. Dark-haired, muscular Marco and slender, toned Hayes take a dip in the pool, and have a quick chat before heading off to release some pent up tension. "His dick looks good to eat," says Marco, referring to brown-haired Hayes. "Three things about Marco; his ass because it jiggles, his arms and he's got nice back muscles too!" says Hayes about the hunky bottom. "I love to look at his colorful eyes when he's fucking me," says Marco. "I love a wet, sloppy blow job, and I hope I get to cum in his face because I really like that," adds Hayes. Chiseled hunk Landon and muscular beau Jackson cool off in the pool from a hot summer's day. Soon after making their way indoors, horny and hard, they decide to let off a little steam by masturbating together. They each bust a nut, and get ready to have some more fun!