Studio: William Higgins
Actors: Bobby Orel, Jan Blatnik, Tomas Mracek, Mito Kovac, Radek Pozer, Frederyk Fendrych
Director: William Higgins
Running Time: 01:02:02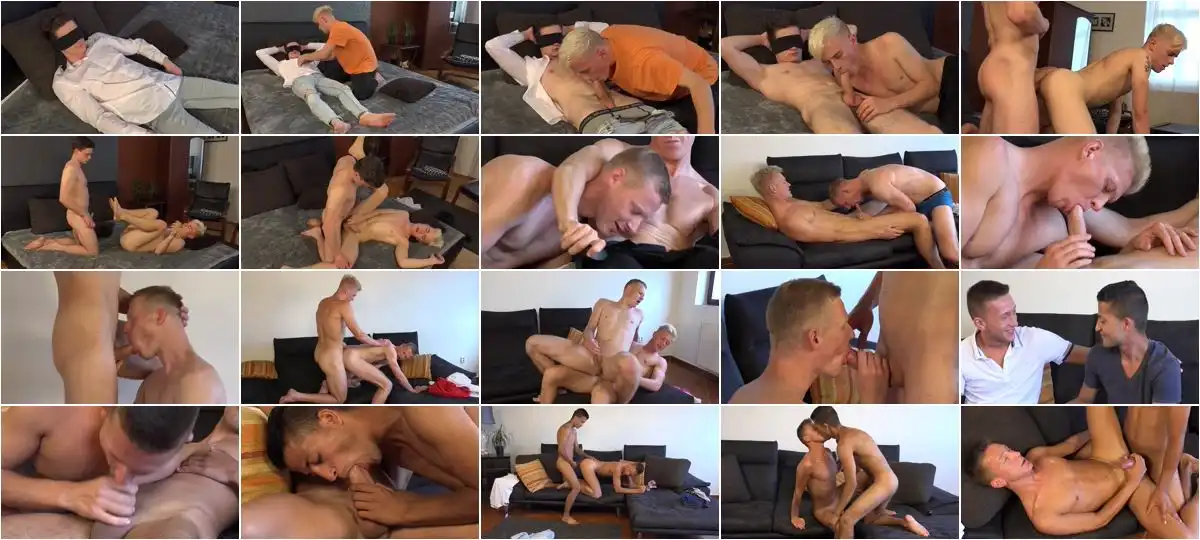 Description:
Bobby Orel is due for a screen test today. He is paired with Jan Blatnik but doesn't actually know that yet. First, he sits on the bed to answer a few questions. Then he gets a surprise, being asked to cover his eyes with a blindfold. He is told that there is a girl in the studio who is prepared to join him. In fact, it is Jan who joins him and begins to touch Bobby, lightly, through his clothes. He agrees that the 'girl' should open his shirt and is becoming aroused. He is allowed to remove the blindfold and does so. Seeing that he has been sucked by a guy he is angry and threatens to leave. But he is persuaded to stay for more sucking as he enjoyed it so much. Radek Pozer and Frederyk Fendrych are both feeling so horny. They kiss and feel each other as they sit on the sofa. Frederyk's shirt is unbuttoned and then he takes it off after removing Radek's tee shirt. Then Frederyk opens his pants and removes them to reveal his huge bulge in his underwear. Radek grabs the stiff cock through the underwear. Then his shorts are removed too. Then Radek takes off his underwear and lays back so that Frederyk can take a turn at sucking. He works his mouth over Radek's stiffening dick as his own stays rock hard. Then he pulls out and shoots his cum over Radek's face and into his mouth. Radek is eager to get the cum and then sucks o Frederyk's big cock to ensure it is drained completely. For Mito Kovac's Screentest he is paired with Tomas Mracek. Mito sits on the sofa to answer a few questions. He agrees to try something with a guy and is soon introduced to Tomas. They say hello and begin to kiss each other. Soon they are bare-chested as they continue to kiss each other, feeling over the bodies too.