Studio: Sean Cody
Actors: Randy, Gino, Dillan, Malcolm, Landon, Gino
Director: Sean Cody
Running Time: 01:47:43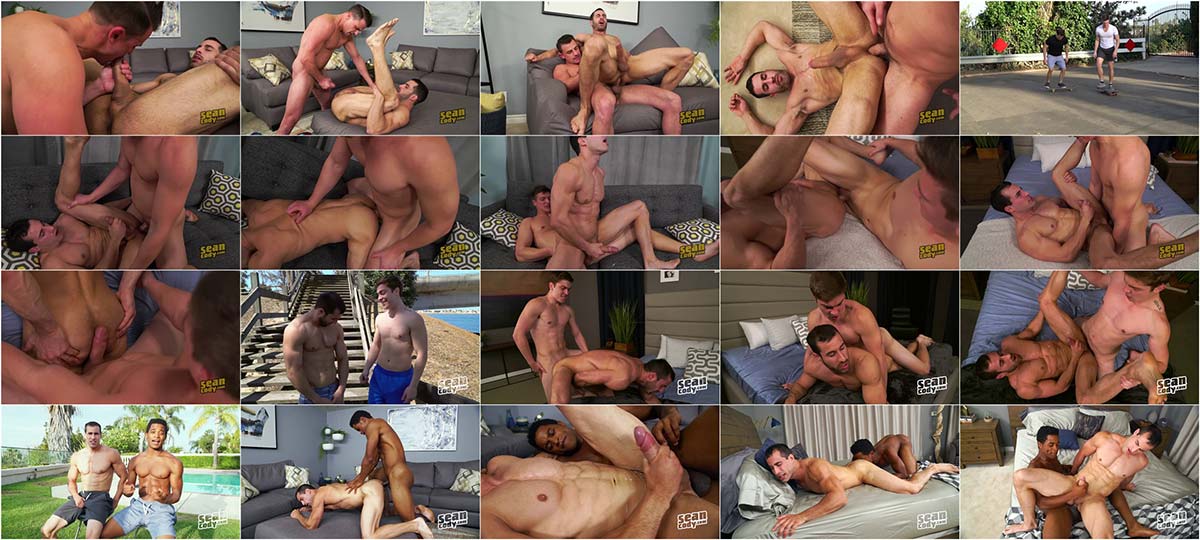 Description:
Randy has been craving some more dick, and when Malcolm heard about it, he stepped in to be the one to fulfil Randy's desire to get pounded. "I mean, look at that thing!" Needless to say, Malcolm's enthusiasm of being with his buff bottom, and Randy's hunger to have his hole filled, made for a great time for both of these hunks. As Dillan and Randy played around skateboarding and joking around, playful touching quickly turned into wanting something more… Dillan takes Randy straight to pound town, where both studs blow their hot loads all over each other! Randy came back to bless us with his incredible hot body once again, and this time, Gino's the lucky guy who gets to put his hands all over it. "I love coming on here, man," said Randy. "Literally the funnest times." After catching a glance of Randy's bulge in his pants, Gino was ready to wrap his lips around his manhood inside the house – the biggest dick he'd ever sucked! Dark-haired Randy and chocolate-skinned Landon sit down for a little chat about big dicks since both muscular men are packing big, huge cocks. "So we're here today to talk about big dick problems, if any!" says Randy. The tall stud continues, "getting your dick sucked and teeth grinding on it is terrible. The person's jaw; that's really their problem, but it's caused by the big dick." "The good side of having a big dick is everyone wants it!" says handsome Landon. "Yeah! My dick also won an award for Best Cock 2017!" exclaims Randy. "It's been a couple months for me since I laid it down. What about you?" asks Landon. "It's been about two months since I've had a dick in my ass. It is annoying to have to wait that long. I'm about ready," says Randy. "Now see, that's a big dick problem! If you're ready then I'm ready," responds Landon. "I just need to get fucked! We're outta here!" says Randy, as he and Landon make their way to somewhere a little more private.