Studio: Sean Cody
Actors: Jake, Philip, Nikolai, Bentley, Jax
Director: Sean Cody
Running Time: 02:15:25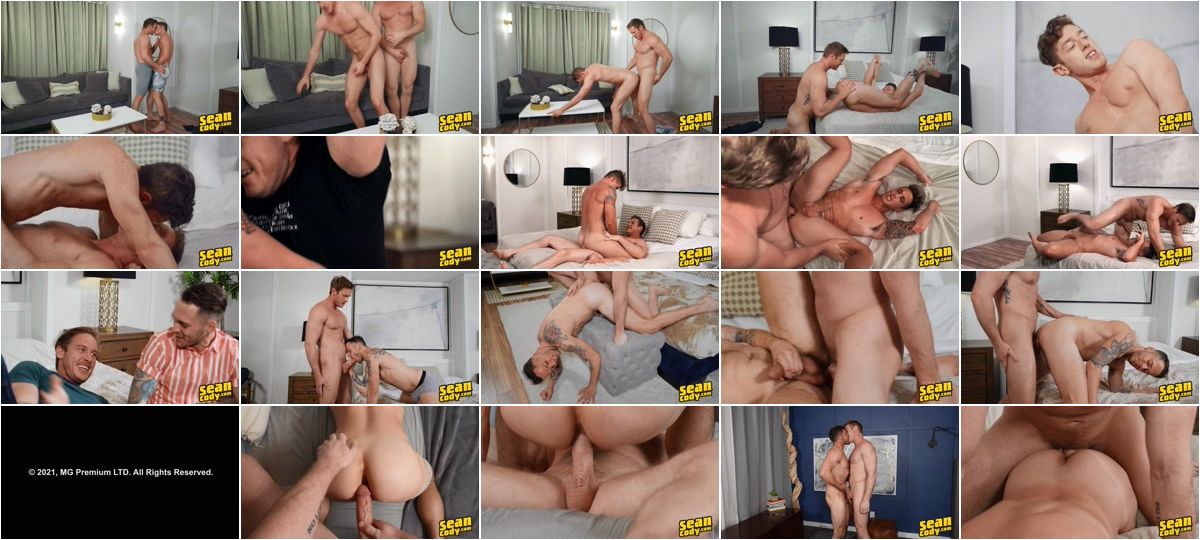 Description:
Jax is excited to shoot with Jake today because he saw him bottoming on film in his first scene with Brysen. The guys are on the same page about how hard they like to fuck, so they get right to it, kissing hungrily as they undress each other. Jake blows Jax's mind with a blowjob, then lies back to get fucked in missionary before getting bred doggystyle. After Jax cums all over Jake's butt, he's hungry for a taste of the bottom's hole! It's chill, tattooed Nikolai's first time in the Sean Cody studio, and he gets chatting about how he tends to be very easygoing when it comes to the kind of people he finds attractive. Jax is getting antsy with all the talking because he's been cooped up alone with his hand and he wants to get to the fucking! The guys head into the bedroom where they make out and undress each other, and Nikolai gets his first taste of Jax's big cock. But after he starts riding the sexy top, Jax suddenly creampies his ass after only a minute! Luckily, it's not long before this sex-starved stud is ready to go for round two. Jax has a dick so big, Bentley can't stop talking about it, and soon it's time to see it as the guys kiss and take each other's clothes off. Bentley sucks Jax, then eases down onto it, riding him on the bed. Jax bends the bottom over the ottoman and pounds that hole, then makes Bentley cry out as he fucks him deep in missionary. Bentley shoots a massive load as Jax thrusts into him, and Jax pulls out and covers him with cum. Tall hunk Jax and bearded cutie Phillip are already stripped down to their briefs and kissing passionately when the cameras start rolling. Phillip starts to rub Jax's bulge, then pulls out his huge cock, stroking it before he lies down on the bed to suck it. Phillip rides Jax's cock, then the top bends him over the sideboard to pound him till Phillip shoots a huge load. The cute bottom cries, "Yeah, fill my ass up, bro!" and Jax does just that.